New discipline
West Coast collector Joel Chen explains his life as a compulsive collector.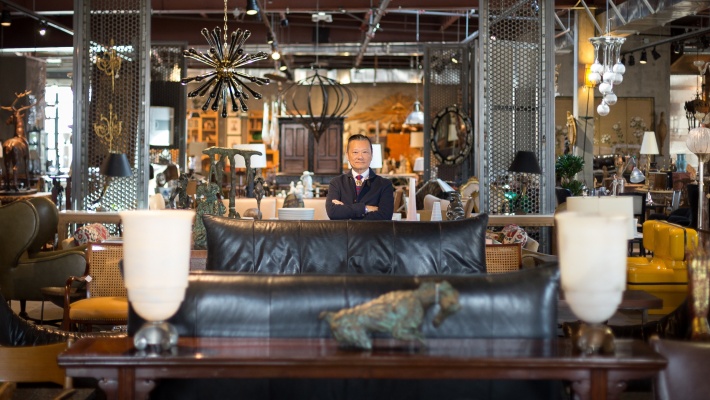 "Our whole life is held together by our memories…you travel and you acquire things along the way," began the renowned West Coast furniture collector Joel Chen. Shanghai-born, Hong Kong-raised and UK-educated, he finally settled in Los Angeles in the 70s, where he started his career in the world of antiques. Chen's self-taught, encyclopedic knowledge of design stems from a lifetime foraging in flea markets across the world. His expansive shops are packed with an eclectic range of furniture, textiles, lighting and art.
Chen's growing list of clients (a West Coast who's who) are no longer surprised to find 18th-century rarities alongside mid-century day beds. Unfazed by the clientele, he retains a casual outlook and shrugged, "I'm just into everything. To some people the product placement seems ironic, or humorous…but somehow it really works. When I started out I was a Chinese dealer, then I branched into Asian antiques and slowly developed a love for European pieces." Chen's shops do not exhibit a 'less but better' approach. You could call him a maximalist. "It's my passion and my problem," he admitted.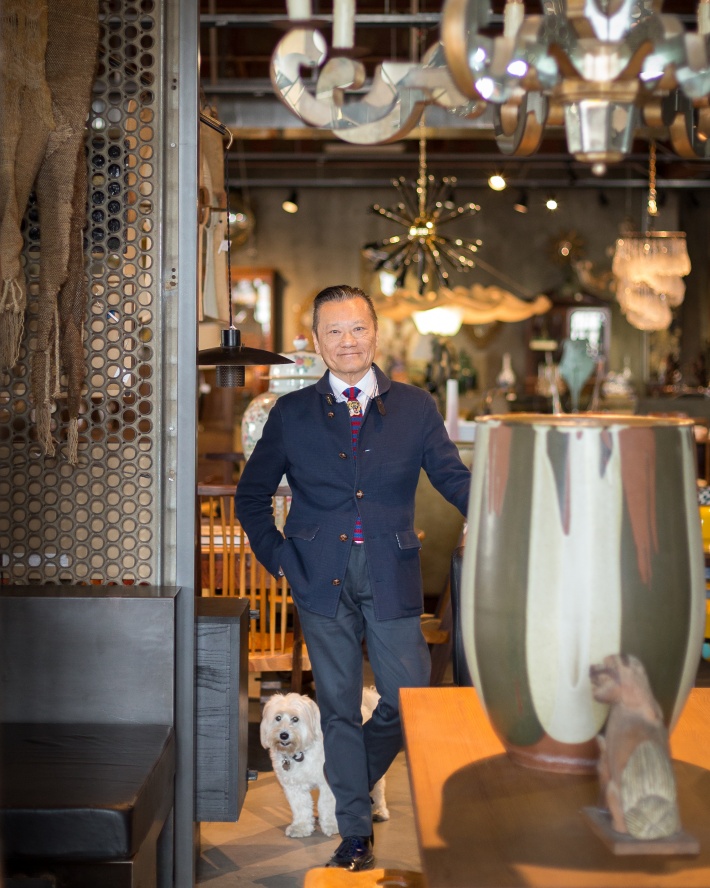 Transportation? "A nightmare," Chen said. "For the first 20 years I'd be shipping a container-full back to LA from every place I visited. The logistics of buying from the Eastern Bloc countries made things very complicated at times, but I have never let the paperwork stop me – I thrive on the challenge. I see the whole world as my treasure chest.
"I'm always probing, looking for new things in every corner of every country. There's always something to buy, but recently I've started to control my buying habits." Attempts to reduce his collection have culminated in Chen preparing for his auction at Christie's New York, where over 300 lots of Asian art, mid-century furniture, ceramics and carvings will go under the hammer at the Rockefeller Center on 13 February 2018.
But trying to "slow things down" is difficult when your reputation leads to incessant offers. "I have people from all over the world texting me and emailing me because they know I'm half crazy!" Chen exclaimed.
Questioning his compulsion, Chen tried to understand his life-long tendency to collect. "The desire to reduce and eliminate some of my possessions has been on my bucket list for a long time; I seem unable to start and it disappoints me that I keep on postponing it," he revealed. "I think this is why I have such admiration for the work of Dieter Rams. Dieter adheres to his own philosophy – you can see it clearly from looking at photographs of his house. I think he's a genius. He never veers away from those ten principles at all, ever since he first started in the early days with Vitsœ and Zapf. He constantly works the same route and never changes, which is a very hard thing to do in this modern world."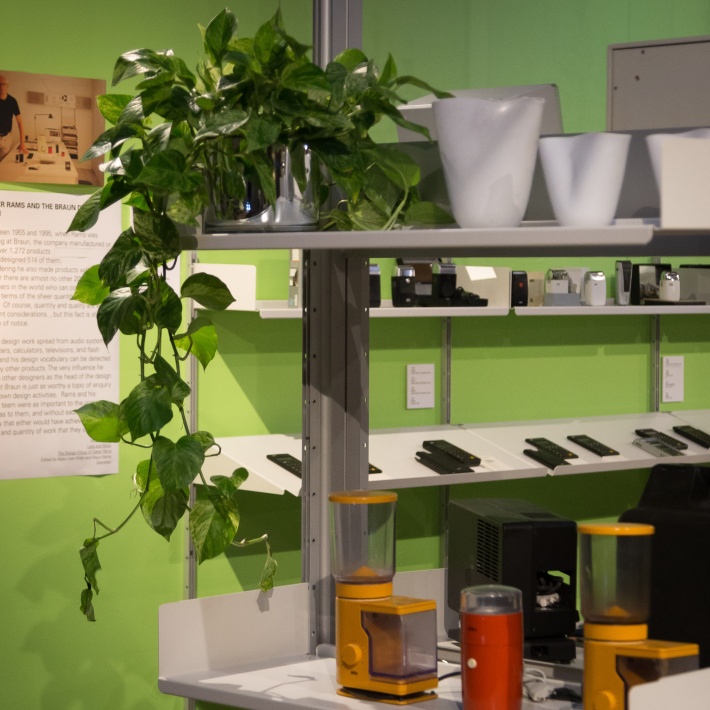 Chen made his love for Rams public in 2017, with a retrospective exhibition at his Highland Avenue shop in Los Angeles, featuring a selection of products made by Vitsœ and Braun. He spent the last two years tracking down examples of Rams's most important household items, finding the majority in Italy, Germany and Switzerland. After over a year of trying to track down the portable record player, TP 1, he did it.
Chen laughed as he told the story, "The only one I could find was in New York at MOMA, which of course I wasn't allowed to borrow. Anyway, I kept searching German eBay and managed to track one down the day before the exhibition was opening. It was owned by a young guy who had inherited it from his parents and knew very well how rare it was. He lived in some tiny remote village on the German side of the Swiss border. When I contacted him to arrange the sale he messaged us back saying 'sorry – I'm climbing a mountain right now.' I was going crazy, and begging him to let me send FedEx to collect it! In the end, I paid up and he sent it to a friend of mine in Munich who kindly arranged all the shipping/export paperwork, and now we have it here on display."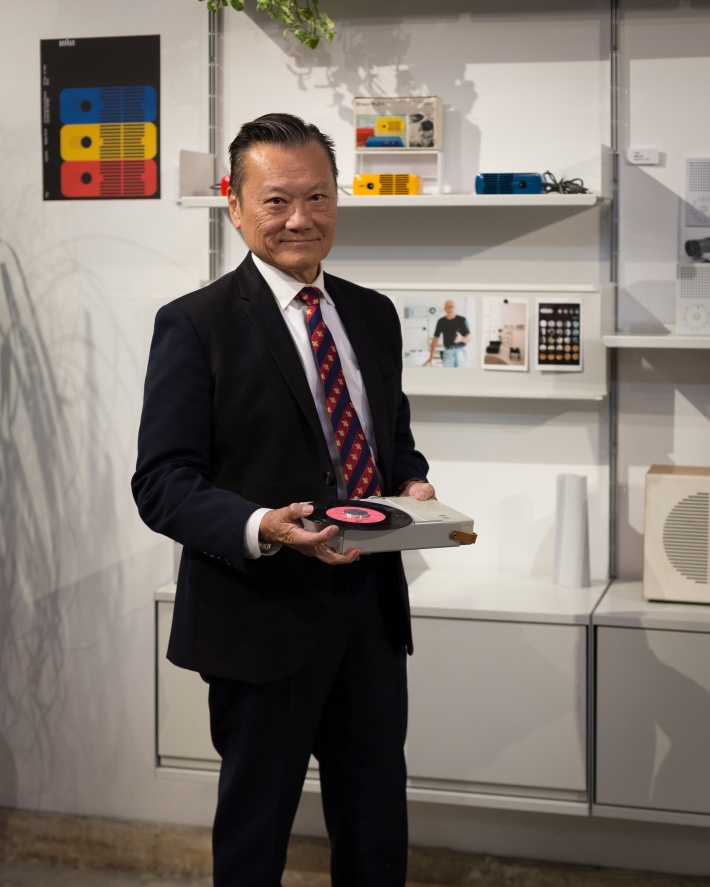 The exhibition led Chen to consider why the everyday is now revered, and how Rams may not have envisaged that people would flock to see an exhibition of coffee machines, electric razors and radios. The reason, he thinks, is nostalgia for the tangible: "The world is going a little too fast, and we're all trying hard to catch up. Soon we'll have self-driving cars, A.I. and facial identification. Back in the Rams era everything was analog, and now we're all digital. The Braun appliances are obsolete, but the design is timeless."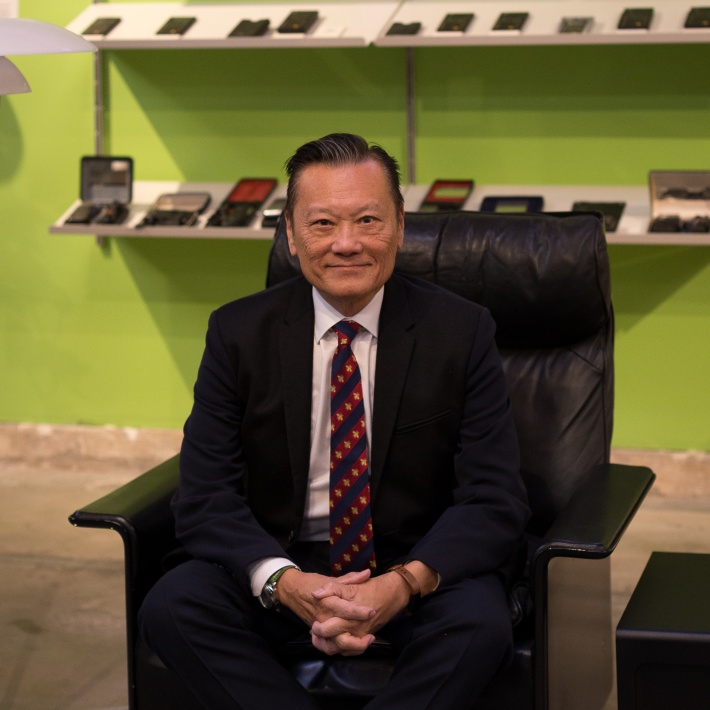 "When it comes to Dieter Rams, I can't lie … I adore the guy, and at this point in time, yes, I wish I could be more like him. I can't commit to it 100% just yet, but my mind is starting to point towards that level of discipline. I was sitting in one of the 620 chairs, talking to Rob Fissmer from Vitsœ LA just the other week. I was thinking about my other vintage leather chairs at home and how as they get older the leather seems to harden and flatten, but that wasn't the case with this one – it was so comfortable. For the first time in my life I thought I wouldn't mind having a couple of these Vitsœ armchairs and be done with the rest of it all! In the end, good design persists and remains relevant for generations."