Adapting to a West Coast environment
After moving Vitsœ and his family to Los Angeles in 2011, Rob Fissmer has now opened our first West Coast shop.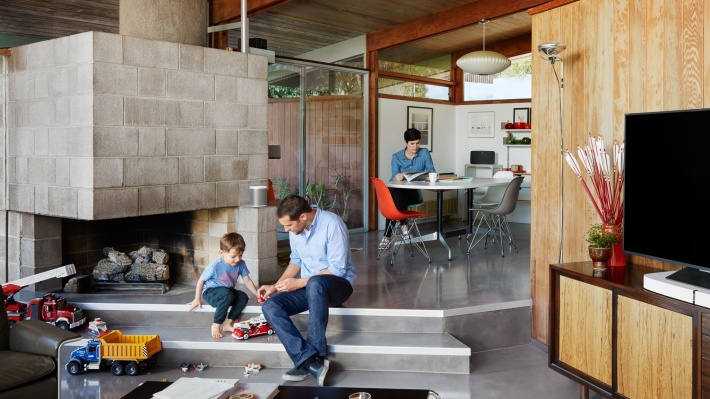 Words & Photography: Vitsœ
Rob Fissmer started the conversation by apologizing for being "so hard to pin down" as he navigated his way around an unfamiliar stockroom, shoulder-high in neatly-stacked cardboard boxes. Pausing to return a drill to its nearby charging holster, he explained that opening Vitsœ's new Los Angeles shop had been "one of those do-everything-kinda-situations, but I like it that way."
Rob can handle a big move, after all, he has years of experience. Born in St Louis, Missouri, he spent his high-school years in Hong Kong before heading back to America to study architecture at the Rhode Island School of Design. After graduating he assisted a sculptor in Providence until the "inevitable move to New York," as Rob put it.
His relationship with Vitsœ began by chance one afternoon as he passed a meticulous shop front on Greene Street in New York. It was Moss, the shop-cum-gallery that defined a new and more intriguing approach to retail. When he glanced through the window he spotted a large shelving system installed on the back wall.
"I was working for an architect and still relatively new to the city," said Rob. "I remember being lured into the shop, and soon became enamored with furniture and industrial design. I started working at Moss soon after, which was how I met Mark [Mark Adams, managing director of Vitsœ] and the Vitsœ team and we ended up staying in touch."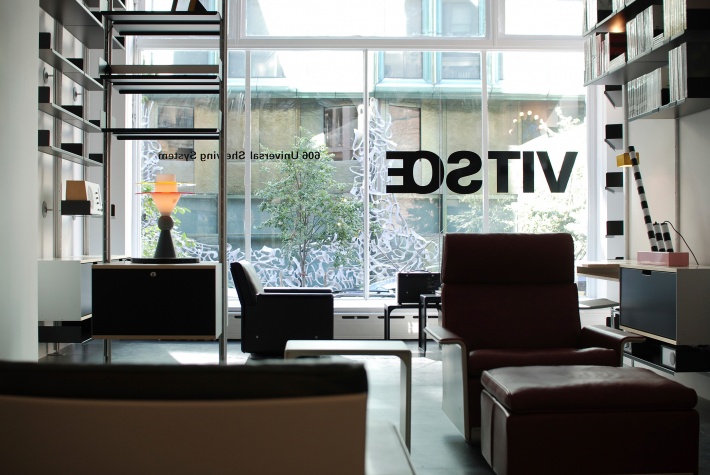 In 2006, Rob left Moss to embark on his new career as an interior designer, during which time his affection for Vitsœ and Dieter Rams continued to grow – until a surprise phone call from Mark Adams in 2009 marked the beginning of a new relationship. With a grin, he admitted that there was no hesitation when Mark asked if he would like to help open Vitsœ's first shop in New York. The new shop at 33 Bond Street opened in September of that year.
In 2011, while Rob was at the helm of Vitsœ in New York, his wife, Elise Loehnen, was offered a job in California. "It was something we couldn't refuse," he said, "so Mark and I started talking about how this could be an opportunity to bring Vitsœ over to LA." They moved their life, and Vitsœ, to an apartment in Venice, which became Vitsœ's Los Angeles base. For the first time, West Coast customers could plan with Vitsœ face-to-face, and see how the furniture adapts to a real Los Angeles home.
After a year in their Venice apartment, Rob and Elise found their ideal house in Crestwood Hills. Over the five years that he and Elise opened their home to Vitsœ customers, they found that the evidence of their growing family was a surprising icebreaker. "Quite often a couple would come over with their toddlers and be so relieved that they could deposit their kids in a pile of Max's toys while we planned," Rob explained. "But I've always been quite compulsive about organization in general, so the stress of worrying about whether or not the house was tidy never really came into play."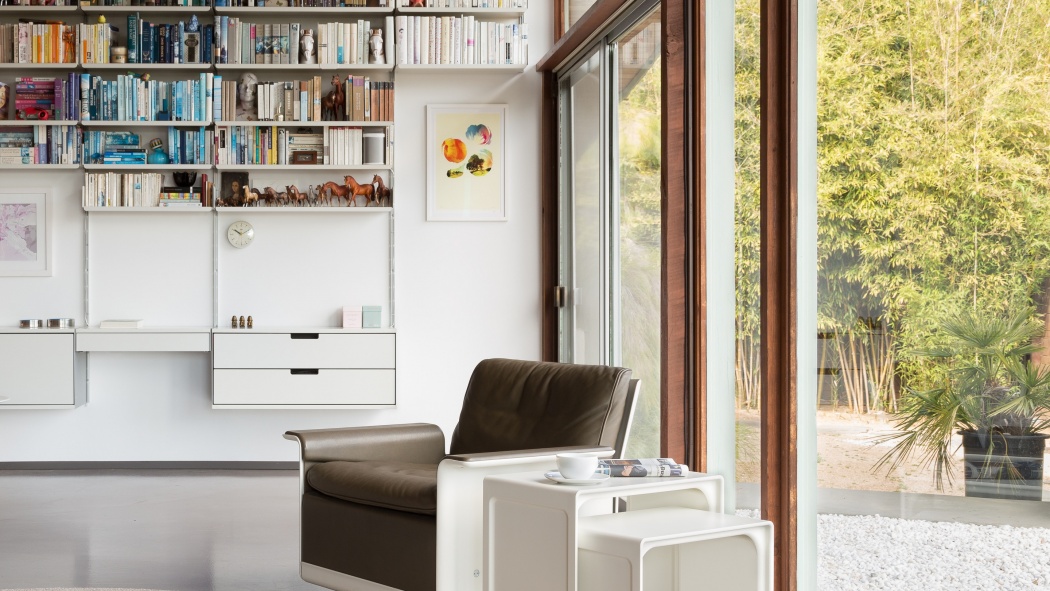 Could this work in any city? "There's something about the work culture here that is more personal," said Rob. "Perhaps the schedules aren't as rigid as they might be elsewhere. So many people work from home – screenwriters et cetera – and there'll be meetings at a producer's house, for example, so the idea of jumping in a car and going to someone's home to 'do business' isn't a novelty in Los Angeles."
Over the past few years, since Rob and Vitsœ moved to Los Angeles, the number of customers has grown and there are now too many to continue using Rob and Elise's home. He knew that finding the ideal spot wouldn't be easy.
"LA is such a sprawling megalopolis," said Rob. "There aren't many areas where you can saunter around, but we needed somewhere that had the same kind of culture as our shops in New York, Munich and London."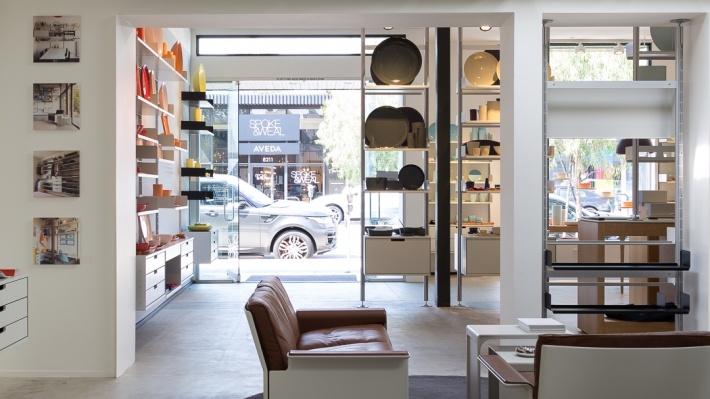 Vitsœ's new shop in Los Angeles, which opened quietly in July 2017, is in one of the few walkable areas of Los Angeles, on West 3rd Street. "We can have someone who came to the neighborhood for fish tacos walk by and think 'oh what's this all about?'" chuckled Rob.
Vitsœ is sharing its new shop with Mud Australia. Founded by Shelley Simpson in 1994, Mud makes unique porcelain known for its chalky color palette and designed for everyday use. Friends of Vitsœ since 2005, Rob confirmed that the partnership felt natural, "Mud has been using 606 to display their wares for such a long time now; they'd been looking to open a new branch in LA and had already found the ideal property on West 3rd Street but it was a bit too big for them, so our team got talking about doing a 'shop within a shop'. We knew their entire space would be kitted out with 606, so it was a no-brainer."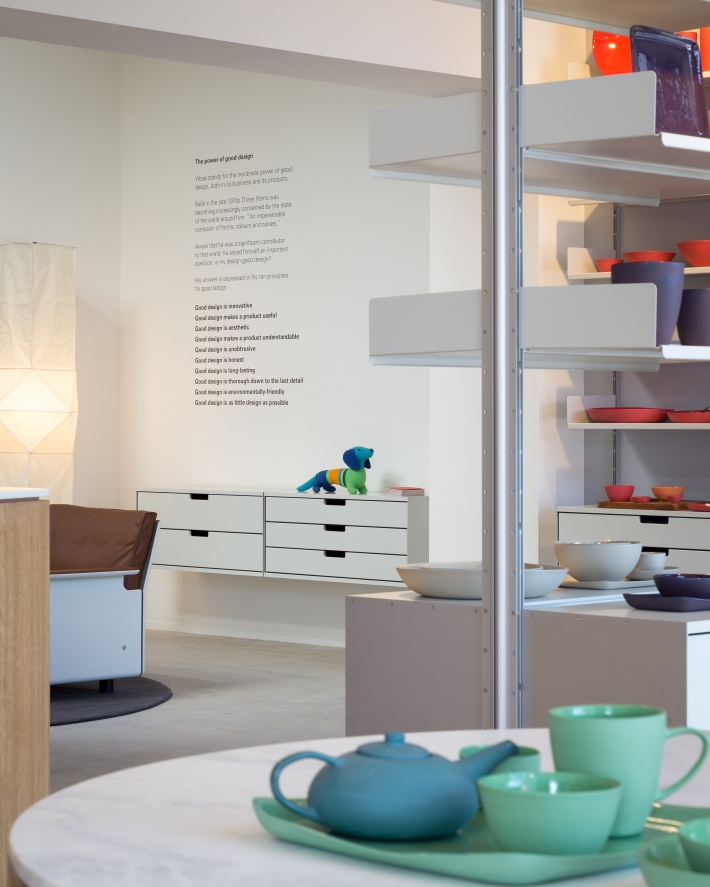 Alongside his search to find the ideal spot for Vitsœ, he's been busy searching for the perfect partner to join him, and said of the newly-appointed Andrea Minton, "She's great! And comes to us with a wealth of design and retail knowledge. She knows a lot of people, and is very familiar with LA. She's been here a lot longer than me, so we'll be relying on her for more than just her planning experience."
Creating a new home for Vitsœ has been underway throughout 2017 and making sure the shop feels both functional and comfortable has been paramount for Rob, who has designed the interior to ensure customers feel just as relaxed as they would when visiting him at home.
Pointing towards the newly assembled 620 sofa he said, "there's going to be little 621s that you can pull up and put your coffee on, there's a TV there and a sound system with books all around it. We've laid a rug, and made sure we've warmed up the space to make it feel 'lived in'. It's always the textures 'around' Vitsœ that make it fit in. It's a place that can make you feel like you're … at home."