Personal, precise, organized chaos
The Archers on Vitsœ and West Coast architecture.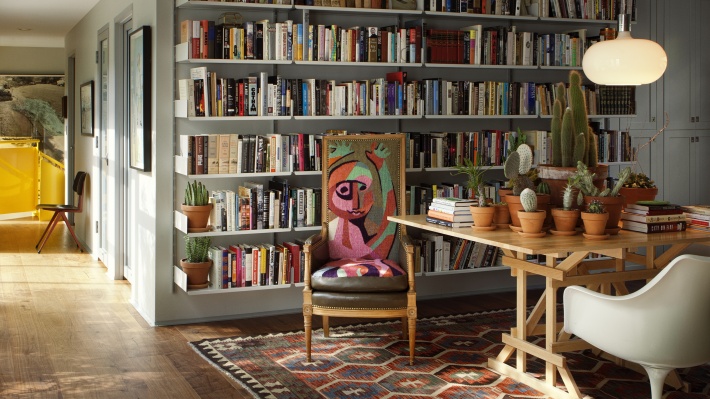 Words: Vitsœ
Photography: The Archers
The most widely-used method for recording the world's weather patterns, the Koppen Climate Classification, confirms rainfall as rare on the streets of Los Angeles. With year-round sunshine and distinctive hazy-blue skies, California's most densely-populated city has attracted artists and writers since the early 1900s.
For the past ten years, the city has been home to a small group of designers called The Archers. Co-founded by Richard Petit, the team creates spaces that Richard described as, "personal but precise." In addition to working with architects to shape the structure of each space, they source rare, overlooked items of furniture and textiles. Keen to express that their aesthetic is not minimalist, he stated, "We're not afraid of organized chaos, color or pattern."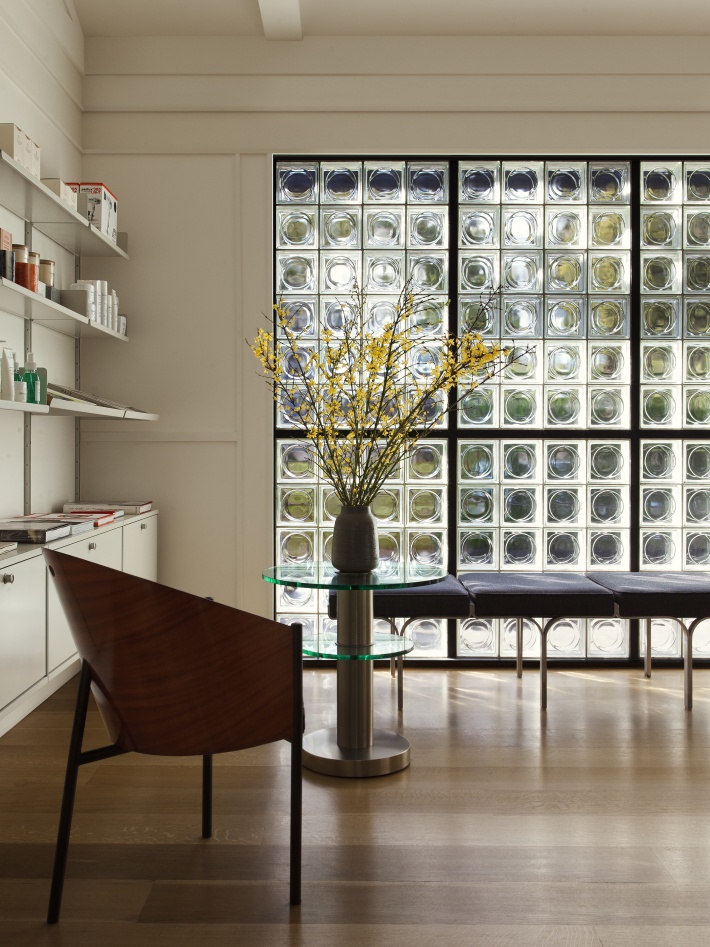 The landscape of Los Angeles is defined by its variety of mountains, islands, beaches, deserts and the metropolis. The architecture is almost as varied and includes many a pastiche of popular European forms, but the majority of homes designed by The Archers are in the mid-century style. Architects in Los Angeles are careful to assess the orientation of their houses, as often the external walls are made entirely of glass. So Richard and his team have to consider how the interior responds to the sunlight in each room.
"It's almost like the Mediterranean in terms of light volumes, and because of that, we have to be careful when we start specifying furniture," said Richard. "One of the reasons we use Vitsœ's off-white shelving system on white walls is because it works really well with the amount of sunlight we get here in LA, and the color is so soft … it's like an oyster white.
"The shelving integrates well within any space and because it's so reductive it sort of disappears, and the wall becomes a volume of books, objects or product."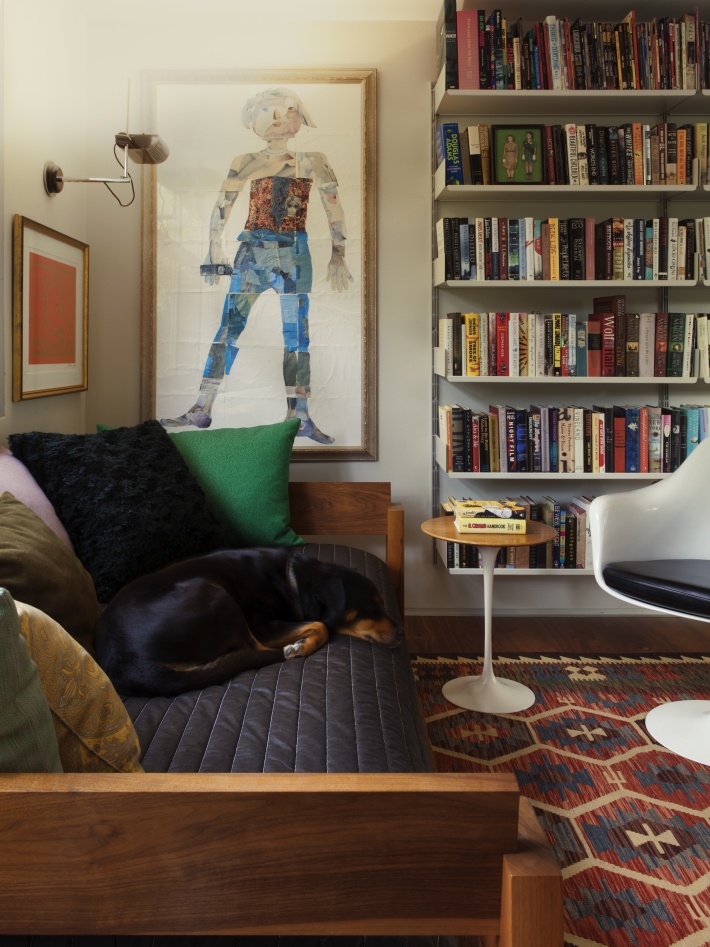 Unlike 19th century architects who used skirting boards and architraves to disguise imperfections, the modern homes in Los Angeles that have become familiar to The Archers reveal everything. "In most of the homes built here – although on the outside they are elegant, machine-like and precise – you're going to see, ultimately, a lot of imprecision," Richard said. "That's because you're dealing with mass-production of affordable housing, which was pre-pack in many instances … a kit of parts!
"Perhaps that's why Dieter Rams's furniture is such a good fit for us: it enables us to introduce an element of dependable precision. We treat the Vitsœ stuff as though it's part of the architecture, always."
Working in close collaboration with Vitsœ's planning team, The Archers are able to modify their plans throughout every stage of their design process. Rob Fissmer of Vitsœ in Los Angeles explained: "a lot of the time, interior designers will have a hard time communicating how the shelving system works, in which case The Archers are able to say 'well let's go over to Vitsœ and they'll show you.' When the clients arrive we often end up spending quite a lot of time together, to experience what 606 looks and feels like. I think this is at the heart of why the relationship is so unique and works so well."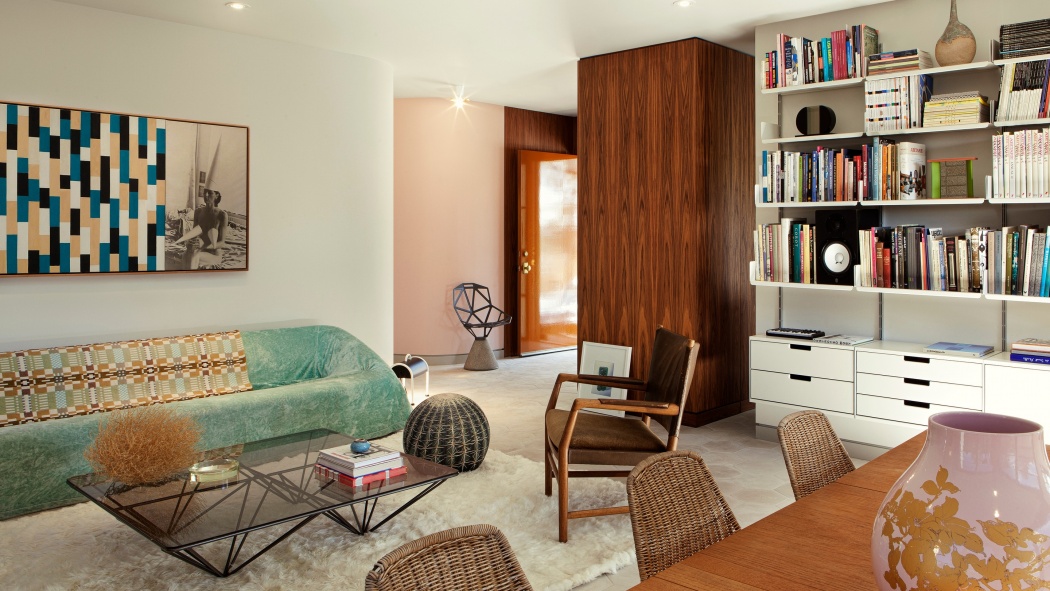 "We love working with Rob! We can send him our elevations, or rough sketches of what we're trying to do," said Richard. "The end result feels very tailor-made and yet customisable, and it's always installed in such a way that it feels like it's a part of the physical space and not just attached to it.
"Many of our clients have extensive libraries, so I think they like the idea that while this place might be an interim house – they might only live there for ten years and they'll sell it – they know they can take their Vitsœ with them.
"We never find ourselves having to convince a client to use it and we hear 'Oh! I'm so glad you're using it because I've always wanted it an awful lot.' They understand the value, they know they can recombine the units or add to it in a future project. The endless combinations just make it so much more flexible."