Staying power
Colorful duo Sue and Alan Ravitz balance art and psychiatry in New York.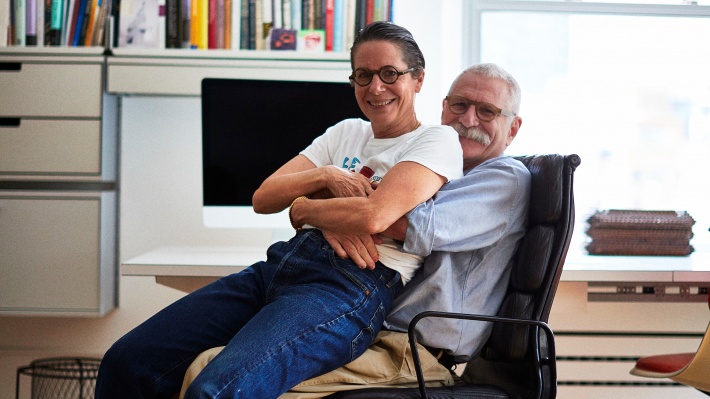 Words: Vitsœ
Photography: Paul Barbera
The prospect of living and working together as a couple spells disaster for some, but Sue and Alan Ravitz have found a way to make it work. On the corner of Manhattan's 6th Avenue, the duo's workspace spans east-to-west across the 12th floor of a 16-storey building.
Sue laughed while she explained how she and her husband 'Al' decided to take the plunge just over three years ago, "We thought it would be a fantastic idea. I'm a rug-maker by trade, and before we opened up the '57W57' gallery, I used to work alone making tapestries at my studio. Since Al and I took over the space, we've been able to adapt it to suit us both. We have a series of sliding doors separating my studio and art gallery on the west side, and Al's psychiatry practice on the east, where he specializes in divorce and conflict management. Luckily, we get along, so it's a nice experience being together all the time!"
A mutual appreciation of color is evident in both areas, with essential office supplies neatly stored away in Otto Zapf Softline System cabinets, and walls adorned with artworks created by Sue and the artists her gallery represents. They bought their Vitsœ shelving systems 25 years ago, just before they moved from Chicago to New York, and it's been a part of their distinctive furniture collection ever since.
"We've always been drawn to the European designers," Sue said. "I think the American attitude to modernism was influenced by the Bauhaus, because lots of those designers came to the States during WWII, and when it comes to interiors, people like Marcel Breuer and Mies van der Rohe had a huge impact on America's ideas on lightness and space." Alan added, "We've always been interested in stuff that has staying power, and Vitsœ really has that. It's a classic, it looks just as good today as when it was invented, and that's what appealed to us."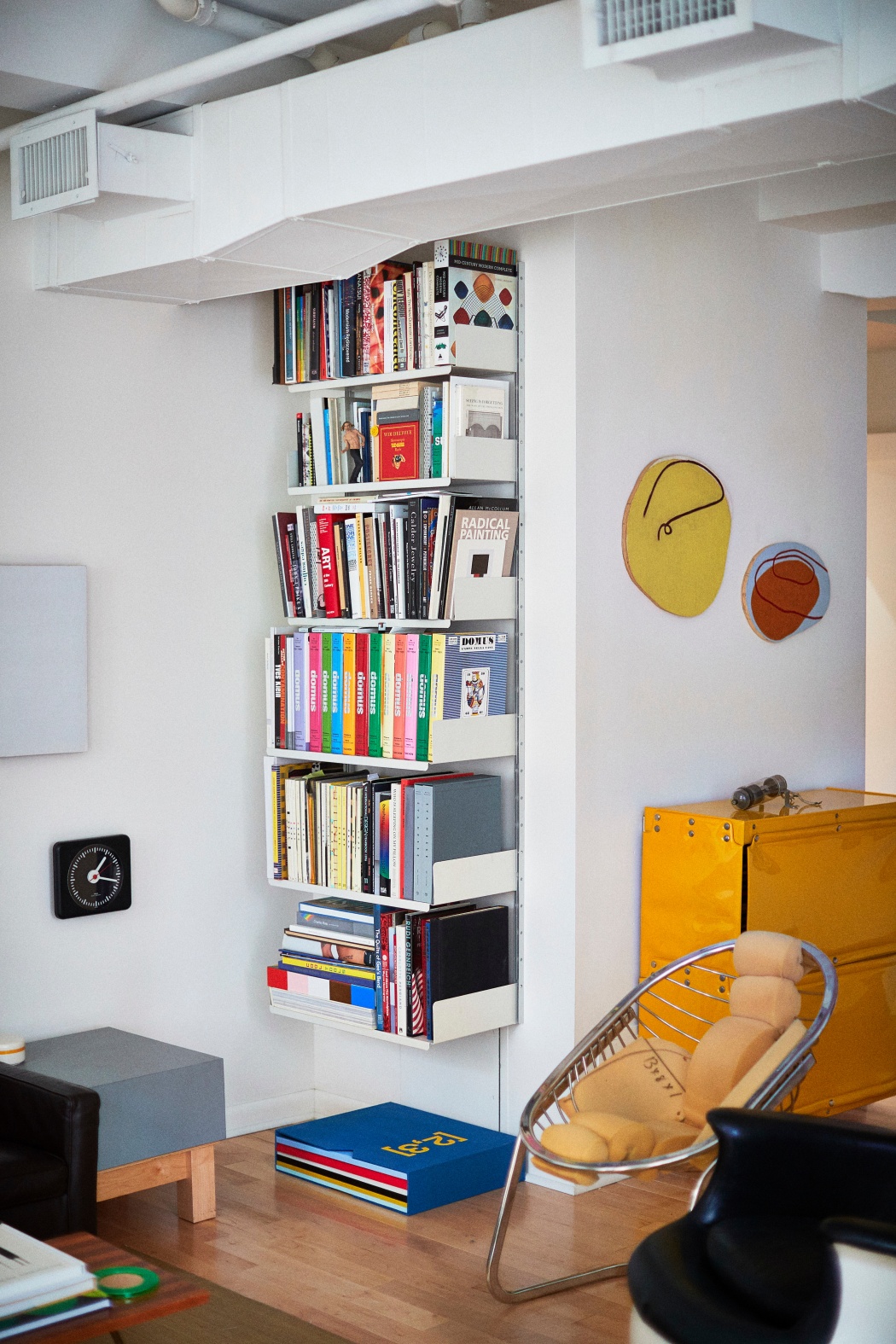 Alan chortled that his architect patients sometimes notice Vitsœ in his office but to most people it's invisible. "Sometimes I even forget it's there," he said. "I can be sitting here working, and I'll glance up and think to myself, 'aah, that's so nice.' Sue and I have always used the system for storing our books – I love the way they look as aesthetic objects, it's almost like having a painting on the wall. We tend to put various little objects we find along the way in front of the spines – old postcards and interesting things we find at flea markets. I like having the shelves right there in front of me, so I can pull books down as and when I need them for my writing."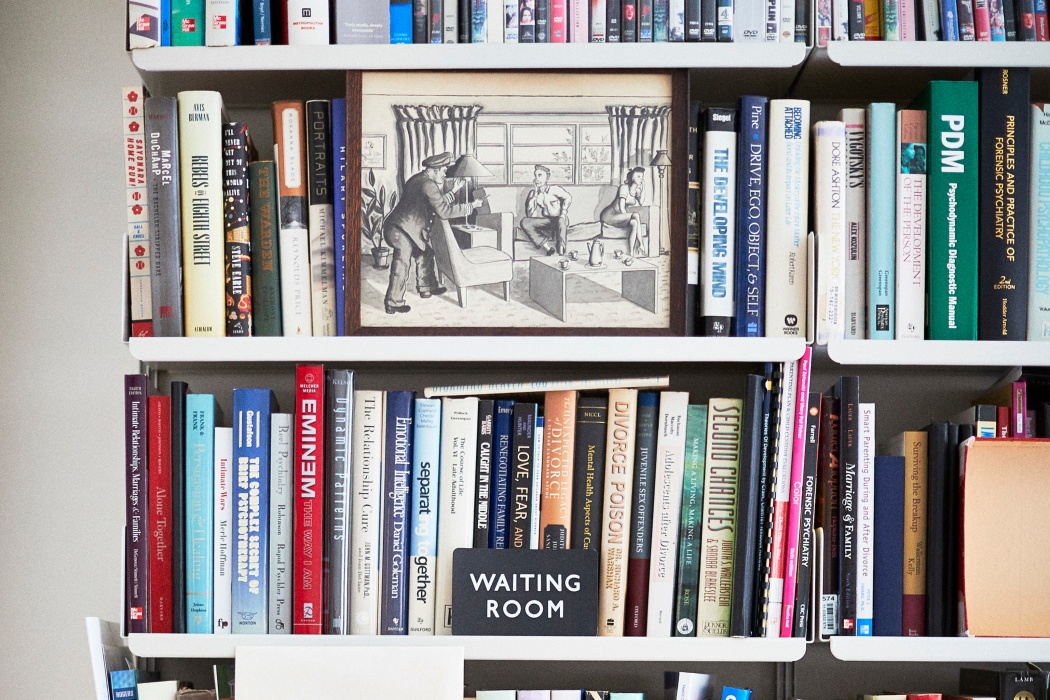 Living without clutter isn't something that came naturally to the couple. "Sue and I weren't raised that way," Alan said. "It takes training to be reductive. What happened? Well, I'm not certain if this happens to everybody but what happened to us is that our taste became progressively quieter the older we got.
"Our daughter has just bought her first Vitsœ system, but then she's far more neat-and-tidy than we were when we were young. We really do our best to only keep the things that are significant, and as the years pass by, we've really tried our best to maintain a serious reduction in the amount of crap we keep – although saying that, you should see my desk, it's an absolute mess!"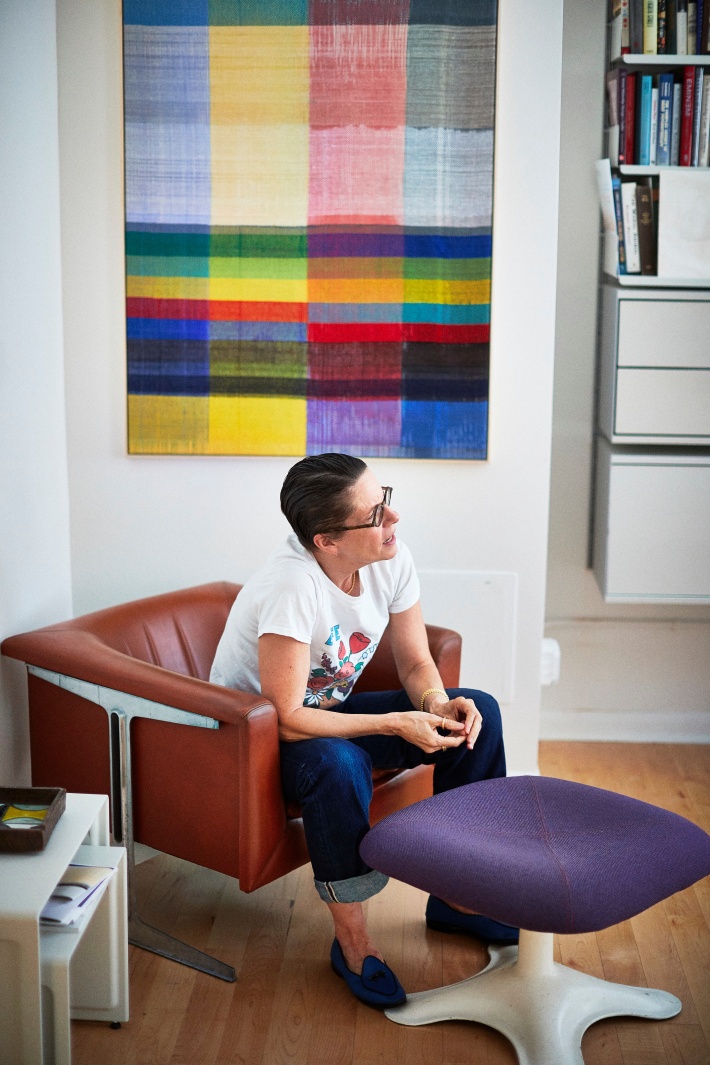 As sirens sounded below the window, the couple nudged each other playfully when asked how they maintain such positivity in spite of being together 24/7. "Well, Sue's busy in her part of the building, and I'm busy here all day too; but I love having her here," Alan grinned. "It's the best feeling to be able to walk over to her gallery in between patients to get some emotional sustenance from my wife. I feel very lucky."
Sue smiled and recognized how perhaps what they have is unique, "Not every couple would be able to work the way we do and still have things to talk about over dinner. We're lucky, we have a magical connection, and it's still going … 40 years later."