Besondere Weggefährten
Frankfurt-based bag maker Tsatsas exudes a clarity and quality that we admire. So much so that we have offered our Munich shop for an exhibition.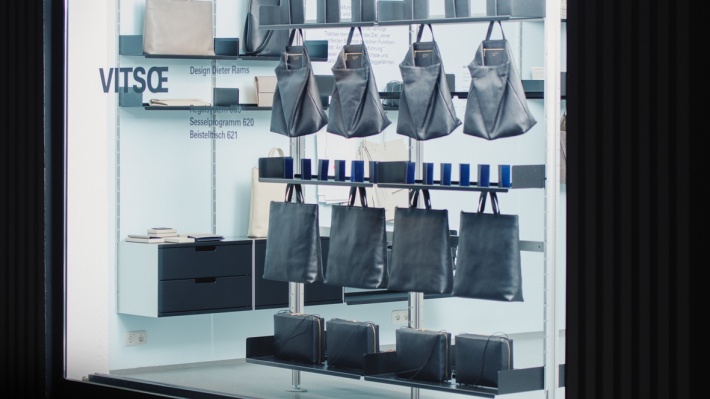 Although Tsatsas was founded in 2012 by Dimitrios Tsatsas and Esther Shulze-Tsatsas, bag making has been in the family for more than 30 years. Dimitrios grew up in his father's workshop in Offenbach am Main – a region of Germany famed for its leather work.
Tsatsas bags are hand-made by the Tsatsas family ensuring the the highest integrity.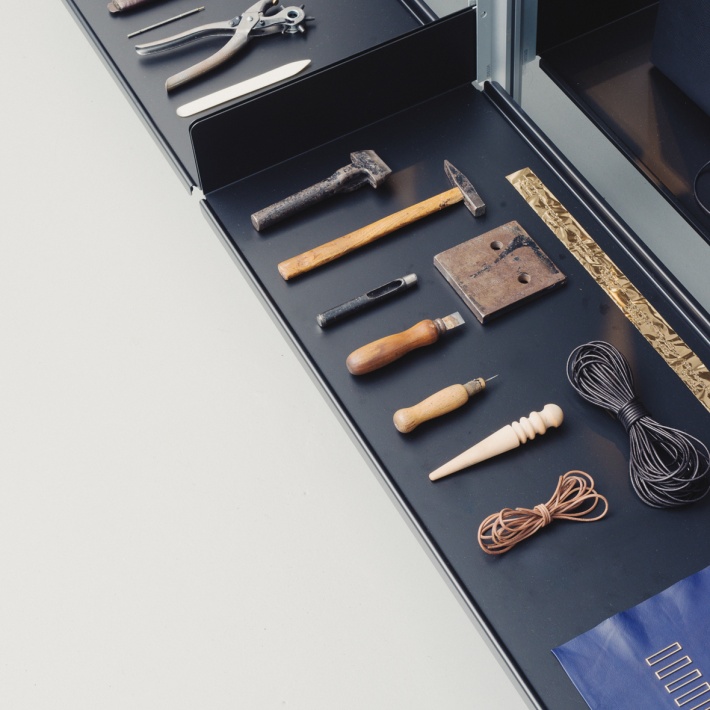 Leather-working tools, hides and patterns are displayed to give an insight to the meticulous construction of each item.
The details in each bag catch your eye but the leathers hold it. Bags use either a calf or lamb skin but are always aniline-dyed to preserve the natural marks in the hides. We share a belief that character should be celebrated – an enviable patina will develop with time.
All bags feature a full pacific-blue nappa lining, as used by glove makers: equal attention is paid to interior and exterior. Each Tsatsas bag is numbered. The latest bag in our shop shows 000552 – we are confident the zeros will disappear in years to come.
See more of Tsatsas's bags and our growing furniture collection at our Munich shop, now until November 26.
Besondere Weggefährten: Tsatsas at Vitsœ Munich
Türkenstraße 36
80799 Munich
November 12–26
Monday to Friday 10:00–19:00,
Saturday 10:00–18:00