An evolving Design Museum
Britain's champion of design has moved home.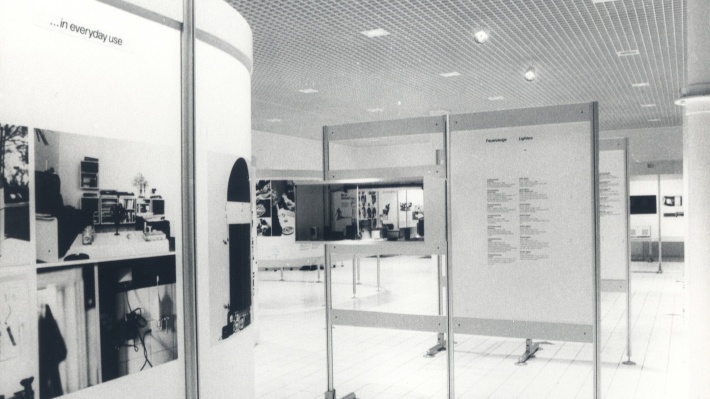 Words: Vitsœ
Photography: Anton Rodriguez
Over 35 years ago a group led by Sir Terence Conran created an exciting design gallery in a disused basement of London's Victoria & Albert Museum. It was known as the Boilerhouse Project and it was formed to establish an appreciation of design in the eye of the public. Dieter Rams's work was exhibited there in 1982, while Vitsœ's shelving system was being used behind the scenes to keep the place in order.
The Boilerhouse outgrew its clandestine location and sought a bigger, more visible place to appreciate good design. It moved to Shad Thames on the south bank of London's famous river, where it neighbored the first UK showroom of a growing furniture company…Vitsœ. The Boilerhouse became known as the Design Museum, and Vitsœ became a founding sponsor by furnishing the bar and the top-floor gallery; Niels Vitsœ gave a 620 chair to the Museum's permanent collection.
The Design Museum's largest and most visible new home opens on November 24, 2016, under the paraboloid roof in the former Commonwealth Institute in Kensington, west London. Built in 1962, the building was recently rated by English Heritage as one of the United Kingdom's most important post-war buildings, and has undergone substantial interior refurbishments by British architect, John Pawson.
We met Alex Newson, the museum's senior curator for seven years, at the entrance to the new Design Museum. He greeted us in his temporary on-site attire of hard hat and hi-viz vest, which he appeared to be enjoying, and manoeuvred around the cement mixers and security fences to what would eventually be the modest main entrance that opens to a vast atrium. Pawson's hand creates a stark contrast of old and new – concrete and oak – tied together by the spirit of the original mid-century paraboloid roof, which has been expertly restored.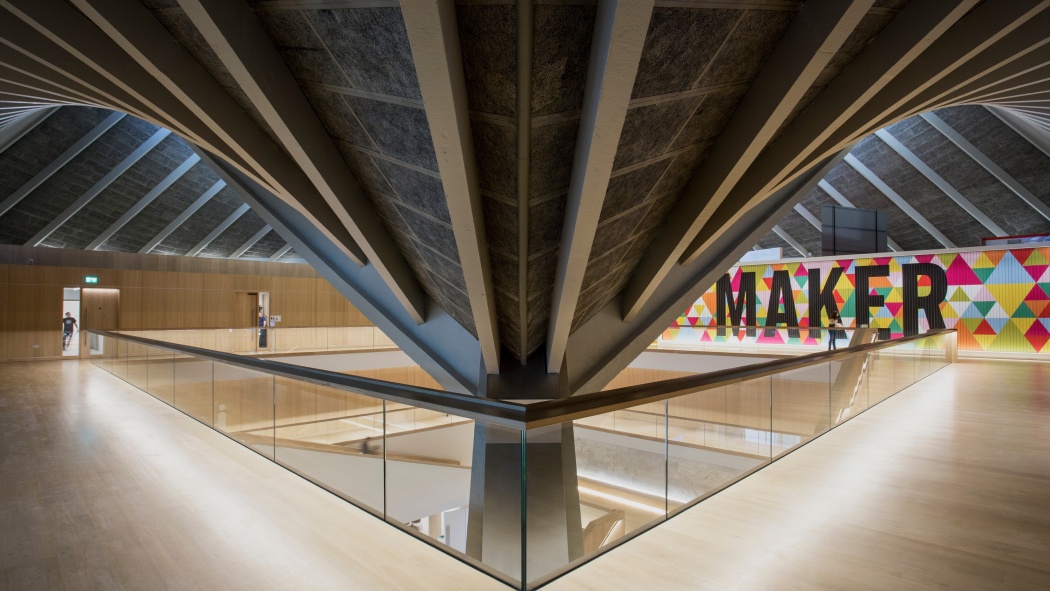 Having outgrown the south-bank space years ago, director Deyan Sudjic and his team searched the streets of London for a new building. Newson recalls that "nothing else in the city seemed to work until we found this place, and when it became available we jumped at it. It had been abandoned and derelict since 2002; it had been squatted in, the roof was leaking and it needed a lot of work to bring it back to life. We knew that with care we wouldn't only be providing a home to the museum, but we'd be restoring this spectacular Grade II listed building."
When the Museum celebrated Rams's work again in 2009 with a major exhibition – Less and More – Newson was its curator. He told us about the exhibition while walking the new building, "it holds a very special place in my heart and brings back some very good memories for me, especially having the opportunity to work so closely with Mark [Mark Adams, Vitsœ's managing director] and Dieter. I'd previously trained in architecture and was already aware of Dieter's designs, and had been asked to turn a touring show into a retrospective that was right for the museum's audience. I remember one of the things people said after seeing the show, was that they were astounded by the scale of the repetition of objects, but without ever feeling bored by that repetition. There is something about Dieter's systems design that really helps you understand the iterative design process, and you can completely see how much rigor is involved in evolving every product type."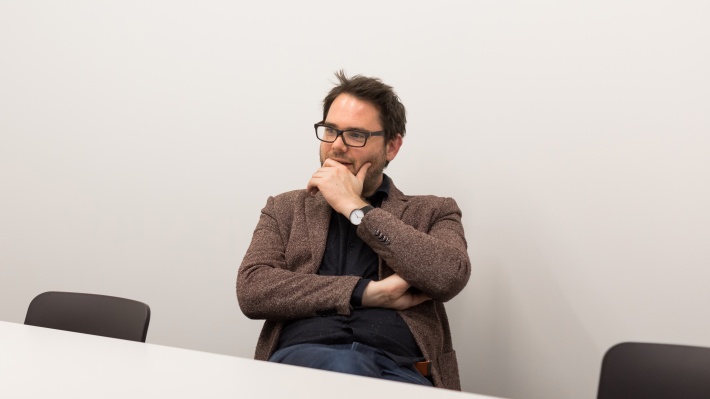 The Design Museum has now taken its Vitsœ furniture with it to a new home three times. Rams's furniture is unusual within museums as it is regularly exhibited for its design history while also being used behind the scenes as a functional product in day-to-day operations.
At the Design Museum the 606 Universal Shelving System has been installed in the permanent galleries, offices, libraries and shop. As part of the interactive 'Work in Progress' area, the public can engage in workshops where 606 is used as a secure place to lock away crayons and activity materials in cabinets at the end of each day. In the shop, Newson explains that "our staff have a real affinity with the 606 – and from what I understand, rejected the developer's plans for custom-built shelving, insisting on Vitsœ instead. Why wouldn't you want something in your workplace that isn't just functional, but beautiful as well? That is where good design marries the two together."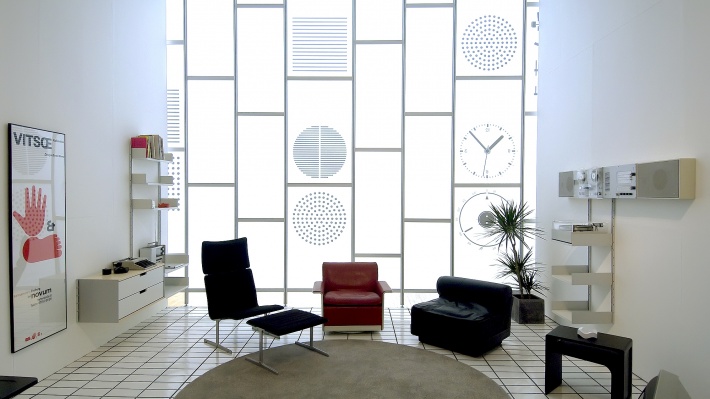 When asked why he thinks the appeal of the Dieter Rams' furniture has been so long-lasting, Newson explains that "Vitsœ is timeless, and that's the whole point. It doesn't have a visual obsolescence – which is why it has been so successful. Dieter likes his designs to sit in the background and be comfortable with the objects, designs, or furnishings you have in your home. This is why we sometimes hear visitors telling us they have Vitsœ from 40 years ago, that they've been able to adapt in their homes or workplaces as their lives evolve. It's such a rare thing for a designer – and for a company, to continually make a group of products that never seem to go out-of-date.
"I was once told that Dieter often picks up litter he finds on country walks because he cannot deal with the 'visual noise'. It's that level of precision that is demanding, as well as being specific, rigorous and unique. His designs for Vitsœ are classed in our criteria as classic, having been so popular for over half a century, and this is precisely why we wanted to continue our relationship with Vitsœ in this fantastic new space."
Doors to the new Design Museum open on Thursday 24 November at 224-238 Kensington High Street, London, W8 6AG.