Shelf life: Central Saint Martins at Vitsœ Munich
Staff and students from the Jewellery Design degree course from London's Central Saint Martins will be exhibiting their works in our Munich shop for the first time at Shelf Life from 20 February–1 March.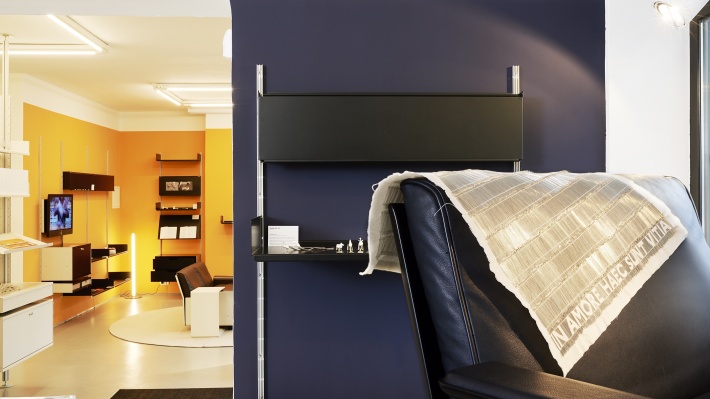 The shelf life of a product is brought into question when the time comes to throw it away. But here at Vitsœ, we think it should be considered at an earlier stage: inception. As the designer of our furniture Dieter Rams stated in his ten principles, good design should be long-lasting.
Together with esteemed art school Central Saint Martins, we consider 'shelf life' in an exhibition of work at Vitsœ Munich by 33 staff and students of the Jewellery Design degree course to coincide with Munich Jewellery Week and Munich Creative Business Week. It's a great time to be in Bavaria's capital city.
Central Saint Martins encourages students to have an open mind to what jewellery can be, and to explore and express different responses to the world in their work. You will find energising and brave pieces on shelves, in drawers, hanging from rails and over the back of our chairs. The shop will be shimmering – don't miss it.
Shelf life
Vitsœ Munich
Turkenstrasse 36
80799 Munich
20 February–1 March
10:00–19:00, open Sunday
Thursday 25 February, 16:00–17:00: a talk by CSM's Lin Cheung and Naomi Filmer
Saturday 27 February, 11:00–12:00: an exhibitors' tour of the exhibition