Rams's early years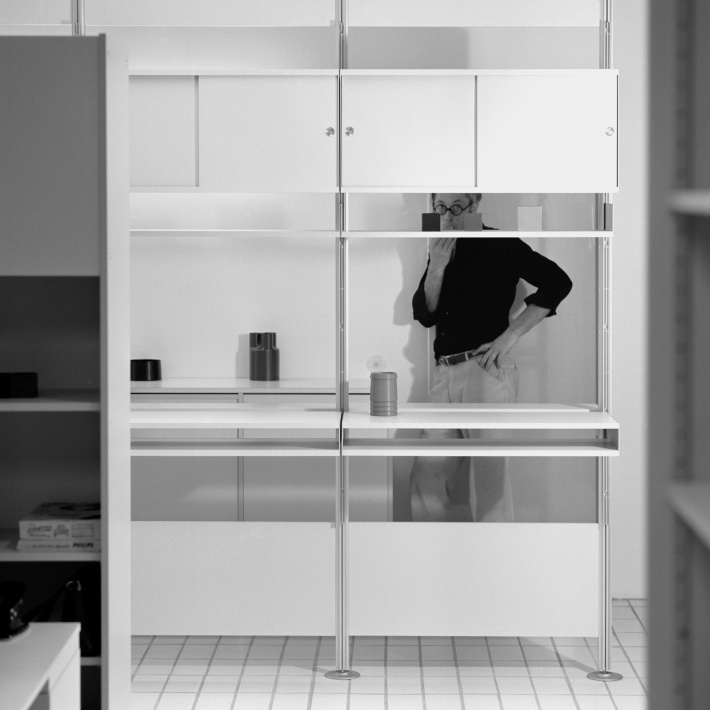 Dieter Rams was born in Wiesbaden, Germany, in 1932. He was strongly influenced by the presence of his grandfather who was a carpenter. Rams's early awards for carpentry led to him training as an architect as Germany was rebuilt in the early 1950s.
Prompted by an eagle-eyed friend, Rams applied for a job at the German electrical products company, Braun, in 1955. He was recruited by Erwin and Artur Braun following the death of their father and his job was to modernise the interiors of the company that was launching revolutionary electrical products.
Rams became a protégé of the Ulm School of Design (successor to the Bauhaus) luminaries Hans Gugelot, Fritz Eichler and Otl Aicher.
He quickly became involved in product design – famously adding the clear perspex lid to the SK4 radiogram in 1956 – and was appointed head of design at Braun from 1961 to 1995.
Together with his design team, he was responsible for many of the seminal domestic electrical products – and some furniture – of the 20th century.
Designing for Vitsœ since 1959
In his first year at Braun, a 23-year-old Dieter Rams presented a sketch of his proposals for the new interiors at the company.
On the back wall of the boldly modern scheme can be seen the very first notion of a track-based, wall-mounted storage system.
In 1959, Dieter Rams asked Erwin Braun if he could design furniture for Niels Vitsœ and Otto Zapf. Braun's spontaneous answer was "Yes. It will help the market for our radios."
A year later the wall-mounted 606 Universal Shelving System was launched.
The dual career of Dieter Rams continued until his retirement from Braun in 1997. He remains convinced that the very best design can only be achieved from design teams within companies.
He continues to work with Vitsœ to this day.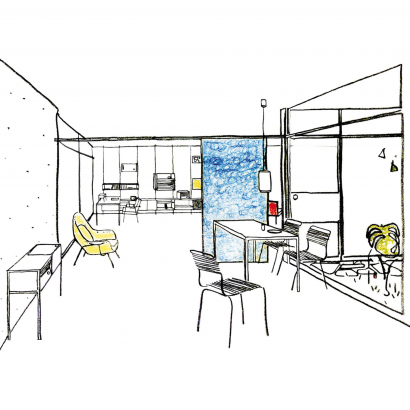 Rams's philosophy
In 1976 Rams delivered a frank and prescient speech in New York. It was titled 'Design by Vitsœ' and in it he asserted his commitment to responsible design.
He drew attention to an "increasing and irreversible shortage of natural resources". Believing that good design can only come from an understanding of people, Rams asked designers – indeed, everyone – to take more responsibility for the state of the world around them.
"I imagine our current situation will cause future generations to shudder at the thoughtlessness in the way in which we today fill our homes, our cities and our landscape with a chaos of assorted junk."
Ever since, Rams has been an outspoken voice calling for "an end to the era of wastefulness" and to consider how we can continue to live on a planet with finite resources if we simply throw everything away.
Dieter Rams's work has been widely exhibited worldwide via both touring and permanent exhibitions. He and his wife have established the Dieter and Ingeborg Rams Foundation to promote the views they hold so dear and to encourage all of us to live more serene and meaningful lives.
Dieter Rams, Design by Vitsœ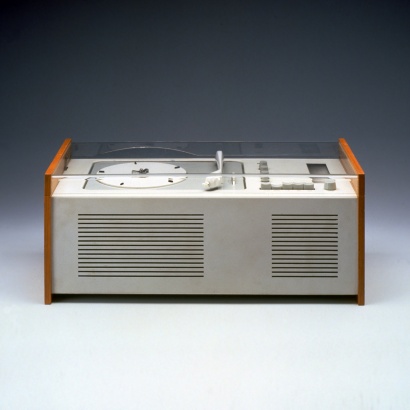 The home of good design
Dieter Rams's 1971 house has been protected for future generations.