Lifelong adaptability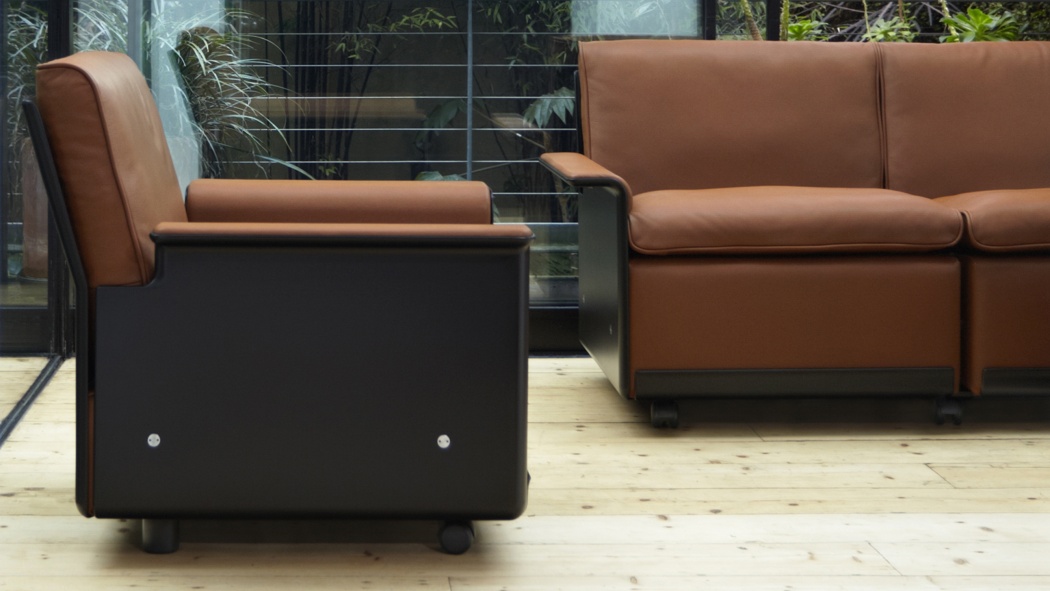 The 620 Chair Programme is a kit of parts that adapts to your changing life. Separate chairs can become a sofa – or vice versa – at any time in the future.
And because of this system thinking, 620 arrives in easily manageable boxes, however large the sofa you have ordered.
Natural leather in six colours
Available in six colours, the full-grain uncoated leather will develop a rich and enviable patina with time.
Characterful scars, scratches and wrinkles make each chair's upholstery unique.
Leather
Chocolate
Cinnamon
Olive brown
Long-lasting comfort
620 has been designed and built to last a lifetime and more. The highest-quality materials have been used at every level to achieve the ideal balance between comfort and longevity.
The outer shell is made from a hot-pressed sheet moulding compound, which is similar to, but stronger than fibreglass. The chair base is a traditional coil-sprung structure overlaid with a rubberised-coir pad (a mixture of torn coconut husks and natural rubber).
Easy assembly with one simple tool
Our customers often tell us it was a pleasure to assemble their 620 chairs. It is during this process that you'll realise just how simple it is to add further seats in the future.
With feet to the rear and castors at the front (or a swivel if you prefer), 620 can be repositioned with ease.
Reassuring service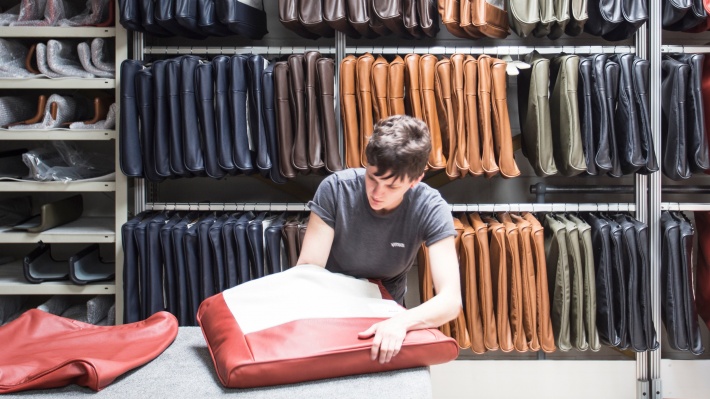 At Vitsoe, we only sell directly to you. All orders are packed by our team in Royal Leamington Spa, UK, who take great care to ensure your furniture arrives swiftly and safely.
Should you ever feel the need to replace a part, we'll be here to help. Components bought today are compatible with your decades-old 620 chair. This ethos has been fundamental to Vitsœ since 1959 and we have no intention of changing.
What our customers say
"How delighted we are with the glorious Dieter Rams chair. Now that I have 'parked' myself in it for the last couple of days, I can write you with genuine experience that the chair is as comfortable as it is beautiful."
Read more customer comments
Free EU delivery
Upon delivery to your door, a surprisingly compact package will leave door-frames and windows intact.
All EU orders are delivered free of charge by us or our delivery partner.
Learn more about delivery
Take a seat, or two
Vitsœ's Lily Worledge and Mark Adams expose the depth of thinking and care needed to create a chair that lasts, expands and contracts.