Gallery
Browse pictures from the homes and workplaces of our customers – often one and the same – and discover multiple ways of living with the 620 Chair Programme
View more pictures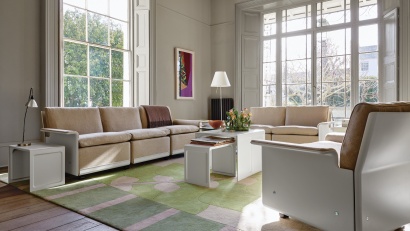 Crafted comfort
The heart of the chair base is a coil-sprung mesh-top unit – made by one of the last remaining traditional spring factories in England. It is overlaid with a long-living moulded coconut-fibre (coir) and natural rubber pad (many other manufacturers use cut-foam which degrades over time).
The spring unit and coir pad sit snugly in the immaculate CNC-cut birch-plywood base – that provides solidity for the attachment of the arms and back.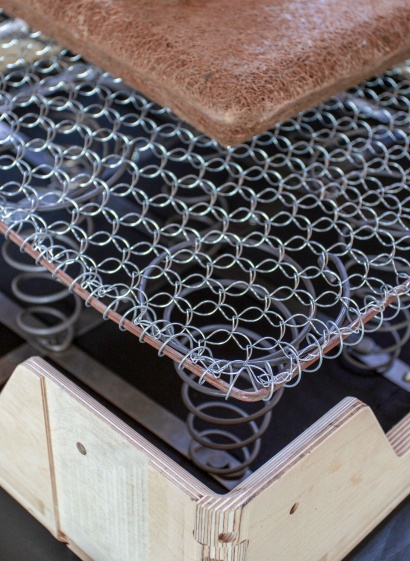 Made in England
We employ only the most talented people because we know that genuine care and attention-to-detail are appreciated by our customers worldwide.
We have worked for decades with world-class suppliers in a spirit of genuine, mutually beneficial, partnership.
"Good enough" is not a phrase heard above the whirr of drills and chatter of screwdrivers in our purpose-built production building in Royal Leamington Spa in the heart of England.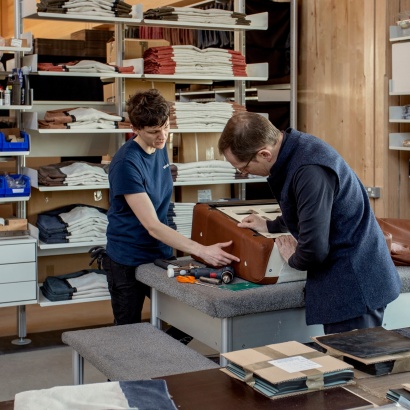 Thoughtfulness
Wherever you live, there should be no need to make special delivery arrangements. You can carry a four-seat 620 sofa to a fourth-floor apartment, or to the basement. 620 arrives in multiple easily manageable boxes, whatever the size of sofa you have ordered.
Free EU delivery, to your door.
All EU orders are delivered free of charge by us or our delivery partner.
Materials, dimensions and assembly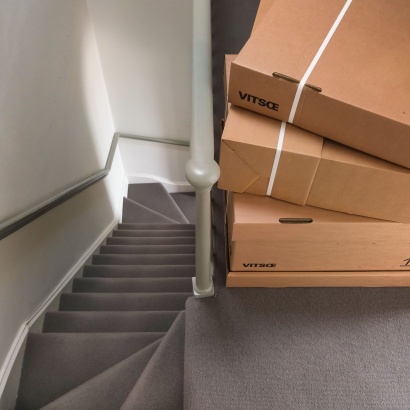 Hidden engineering
Vitsœ, together with Dieter Rams, completely re-engineered the 620 Chair Programme in 2013, right down to the last purpose-designed stainless-steel bolt. The result is a chair that was refined and improved at the most detailed level to ensure its longevity for generations to come.
Discover more
Rich heritage
Dieter Rams was 30-years-old when he designed the 620 Chair Programme for Vitsœ in 1962. Using pioneering materials and a concept of modular adaptability, Rams created a chair engineered to outlive its owner.
Just seven years after it first appeared on the market, 620 was copied. Legal action commenced, and in 1973 the 620 Chair Programme was granted copyright protection. The court substantiated: "The design of this chair is a personal, original creation of highly aesthetic value."
The 60-year history of a remarkable chair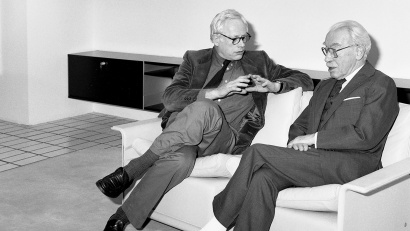 Dr Hans Wichmann, 1971
"…620 can safely be considered one of the few major furniture designs of the century, alongside those of Breuer, Mies van der Rohe, Le Corbusier, Aalto and Saarinen"
Explore the options
What appears to be a handsome solitary chair turns out to be a chair programme with multifarious possibilities.