Congratulations, Dieter
London Design Festival honours a lifetime of achievement.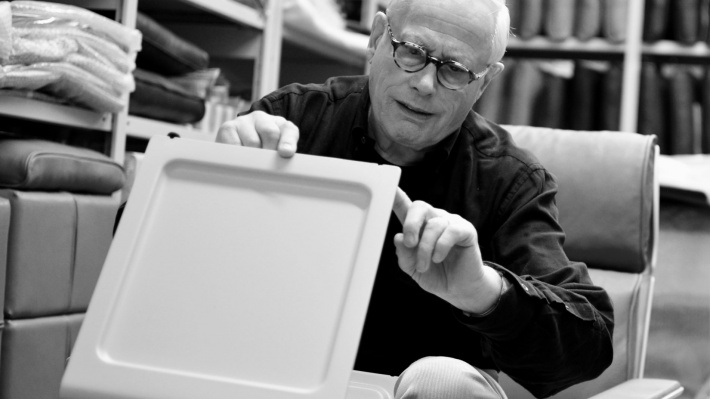 Words & Photography: Vitsœ
Dieter Rams was a young man in 1961 when he visited London for the first time to collect the Interplas Award for the Braun TP 1 – a portable record player that became known as the first Walkman. He remembers well that it was presented to him by Paul Reilly, the director of the Council of Industrial Design, later the Design Council.
In 1968 he was in London again to collect an honorary Royal Designer for Industry from the RSA (Royal Society for the encouragement of Arts, Manufactures and Commerce).
Later still Paul Reilly helped Terence Conran establish the Boilerhouse at the Victoria & Albert Museum where Rams's work was exhibited in 1982. And Conran's Design Museum was the venue for a major Rams' exhibition in 2009.
Therefore it is with a little justification that Rams is back in London tonight to collect the Lifetime Achievement Medal from the London Design Festival, honouring "an individual who has made significant and fundamental contributions to the design industry over their career". It was presented at a dinner held at Lancaster House.
Congratulations, Dieter.