A track and a pin
At the core of the shelving system is the aluminium E-Track and a pin.
Shelves, cabinets and tables are all hung from the E-Track by simply slipping the notched pins into position. No tools are needed.
The easy interchangeability of the components encourages either day-to-day rearrangements or complete reconfigurations.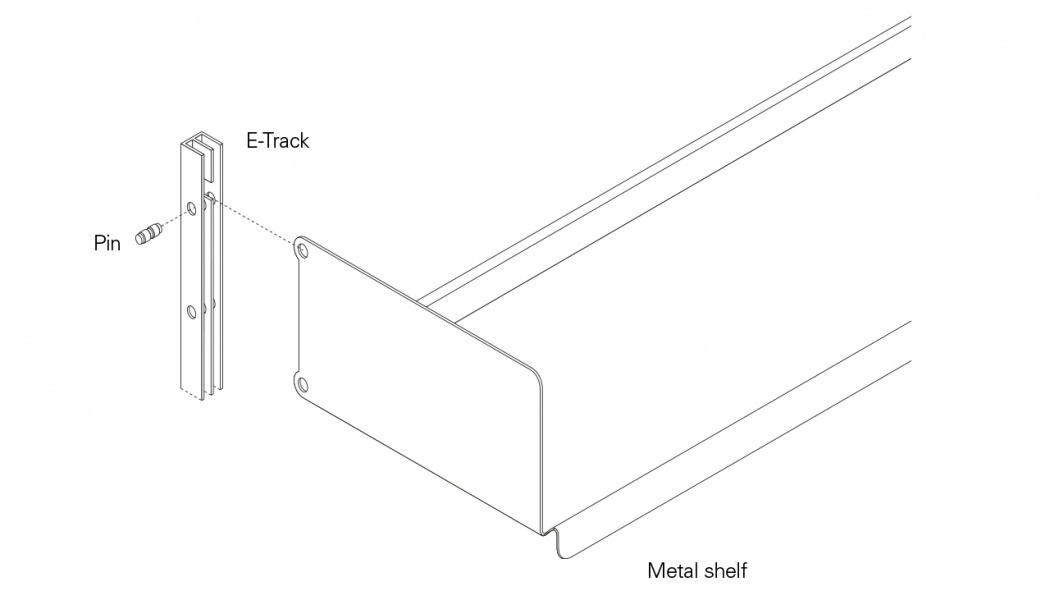 Six colour options

Beech and off-white
Beech and black
Beech and silver
Three interchangeable structures
Wall mounted
The E-Track can be attached directly to a straight and sound wall for a simple and low-cost form of the system.

Semi-wall mounted
Alternatively the same E-Track can be attached to an X-Post and stood in front of the wall, held upright by adjustable wall brackets. The system uses just the wall and floor to spread the load and avoid obstructions.

Compressed
If you have no wall nearby, the E-Track may be attached to one or both sides of the X-Post and compressed between the floor and ceiling. Our planners will give you advice regarding acceptable ceiling heights and loadings.

Structure details
See the components that make up the interchangeable structures
Two bay widths
Combinations of these two widths will conform to almost any available space. For example, the system has 27 possible bay combinations for a 500cm-wide wall.
If you expect to load your shelves heavily, our planners will suggest using narrow bays. If you want, say, a row of cabinets to look more elegant, we might suggest wide bays.
Our planners will just need to know from you the width and height of your space and what you need to store or display.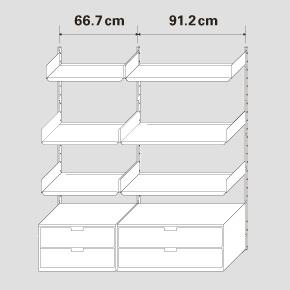 Four shelf depths
The slender but strong shelves come in four depths.
When combined with the easy adjustment of the vertical spacing between shelves, the system can accommodate almost all storage and display demands.
We suggest taking a moment to measure a few of the items that will go on your shelves. It is time well spent. This will help your planner to plan your ideal system.
16cm deep shelf
For paperbacks and CDs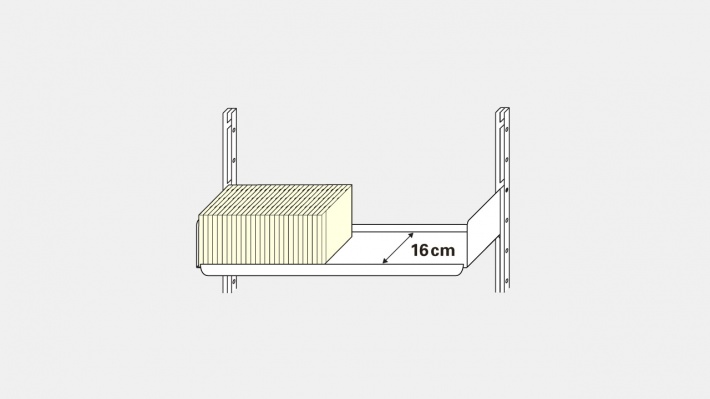 22cm deep shelf
For the rest of your book collection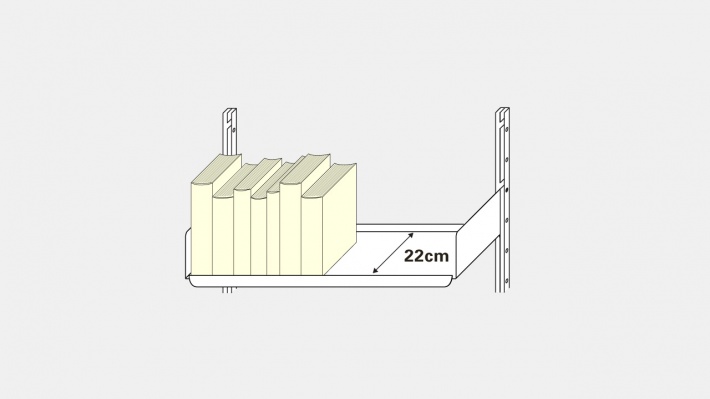 30cm deep shelf
For larger books, files and display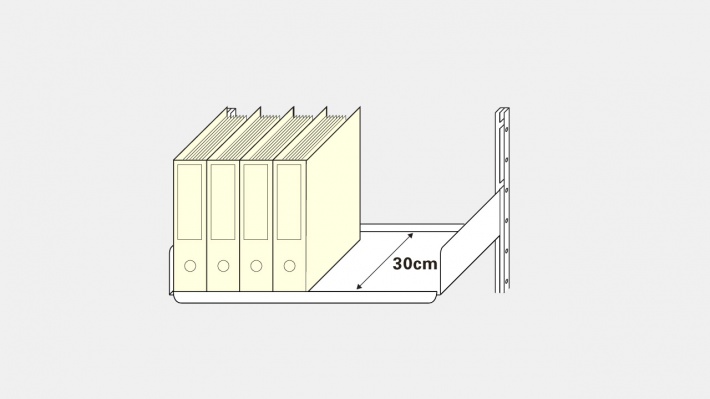 36cm deep shelf
For coffee-table books and vinyl LPs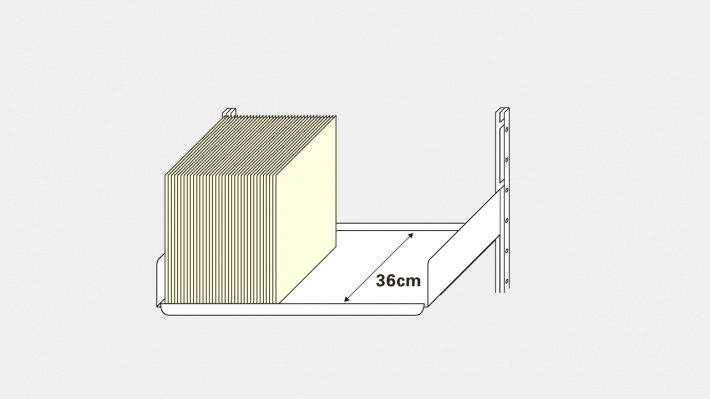 See all our shelves
We make our metal shelves in four depths. We also make a double shelf and shelf with drawer
How easy is it to install?
Much easier than you might think. We give you all of the correct wall fixings and a few clever tools to help. The only tools you'll need are a screwdriver and a drill.
Our customers, Matt and Sarah, sent us this video of them installing their first system, and they confirmed what we hear so often:
"It was easier and more enjoyable than I could ever have expected; and the instructions were foolproof."
So much more than shelves
A variety of additional cabinets, tables and accessories cater for almost every need.
You can, for example, hang a wall of cabinets in your kitchen; create a sophisticated wardrobe with drawers and hanging rails; or organise your entire home-entertainment system.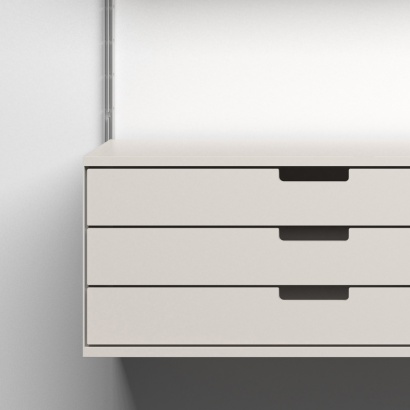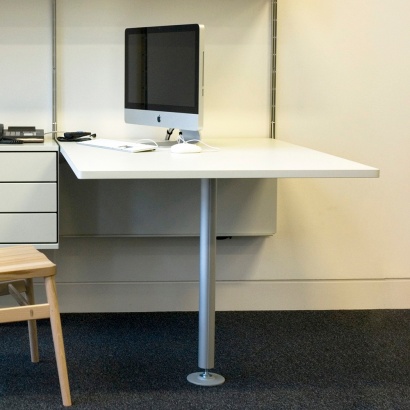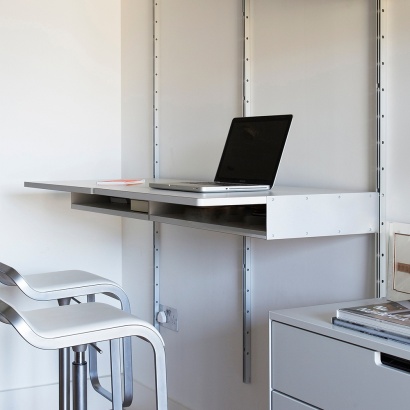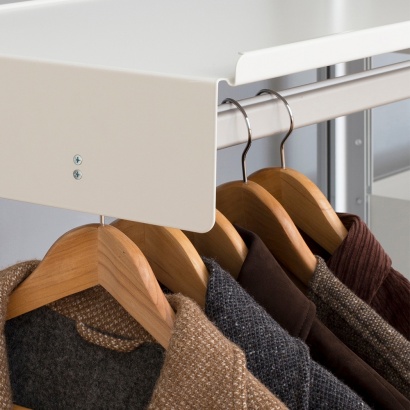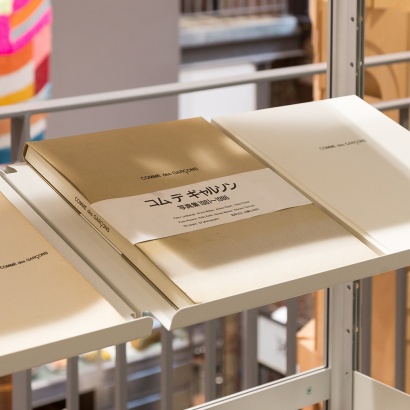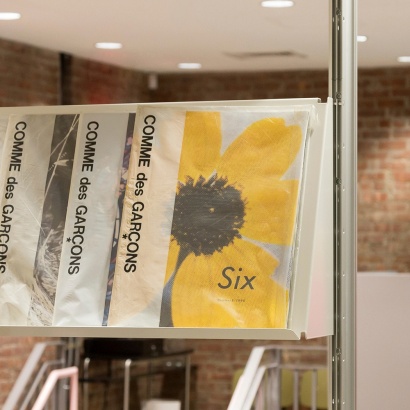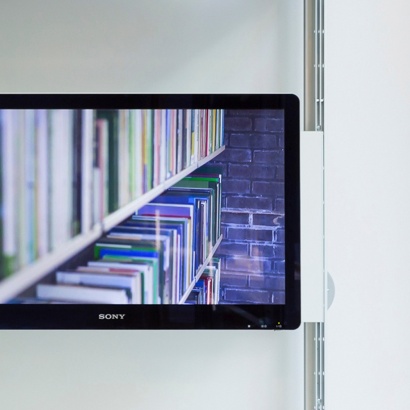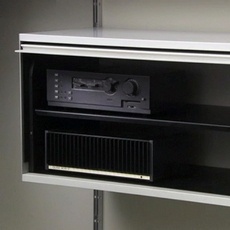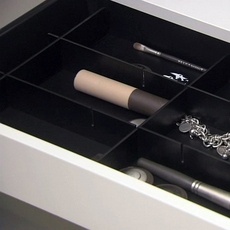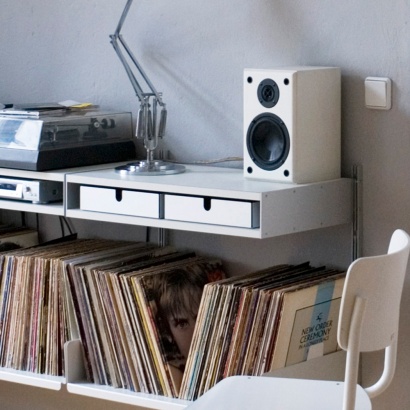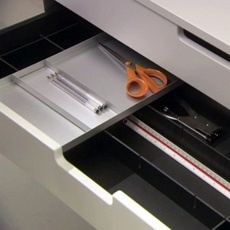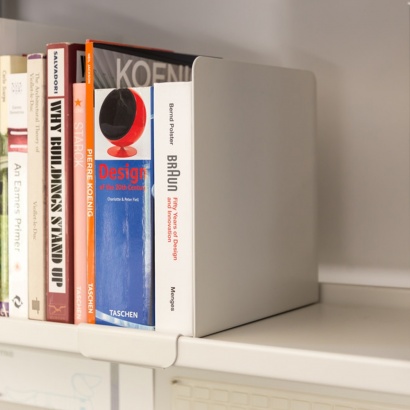 Most importantly, you can add extra components at any time in the future, safe in the knowledge that they will be both available and compatible. Reassuring.
See the components in real homes: Gallery
Six cabinet types
See how our cabinets work
Tips and tricks
Rearranging
After a few simple changes your system is ready for a new use.
Shelves have a second hole so that they may be hung either way up
Hide those wires
Some tips to keep your wires neat and tidy