The nature of books
A childhood trip to the library sparked Tony Brook's career in graphic design.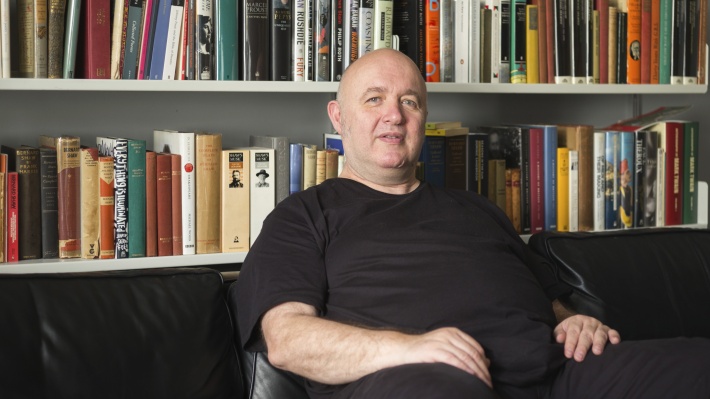 Words: Vitsœ
Photography: Anton Rodriguez
Tony Brook was remarkably perky for a Sunday morning, considering he finished the previous evening a little later than usual with magCulture founder Jeremy Leslie and an impromptu bottle of rum. "I used to laugh at my dad for having a hangover after one bottle of beer – but nowadays that's me," he explained. "I've had some breakfast and the sun is shining, so I think I'm on the mend."
His mother passed on another family trait. When Brook was just a toddler, she took him on a trip to Sowerby Bridge library in Halifax, UK, where he was given his own membership card and free rein to explore the shelves. "It was such a fantastic thing to give a child," Brook recalled fondly. "I can remember looking up at the bookcases and pulling books out at random.
"We'd go there once a week and when we got home she'd read them aloud to me. It's because of her encouragement that I was reading fluently by the time I was four, which was great in one respect, but it spoilt school for me: everyone was just learning the alphabet and I was sat there bored-stupid."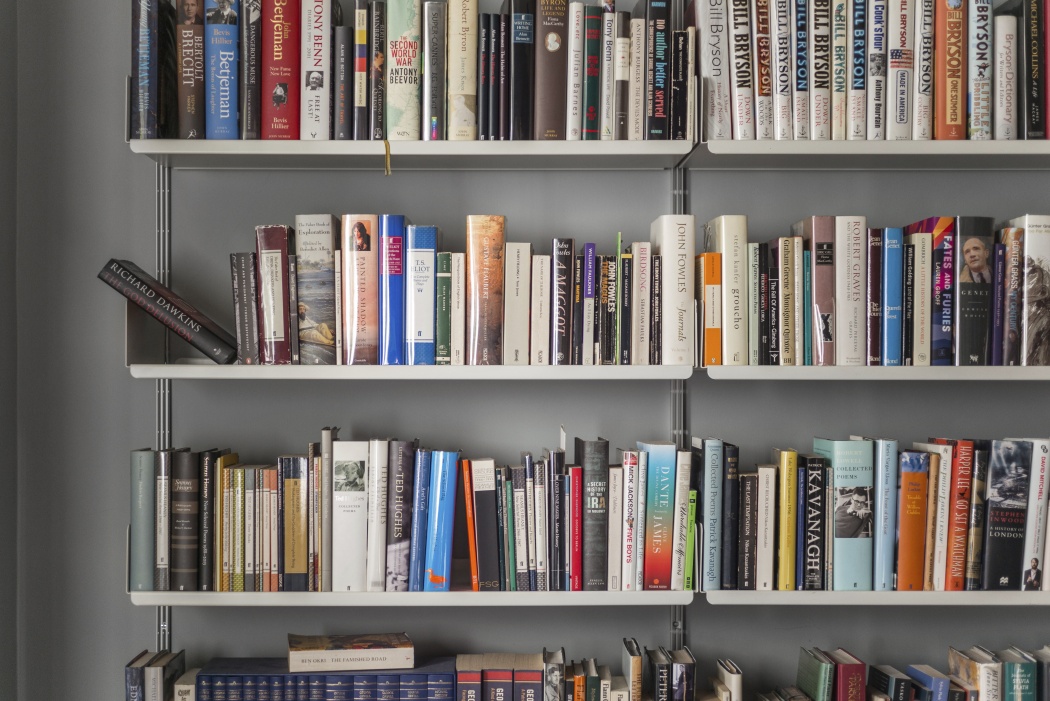 Fast-forward a few years and Brook was spending his pocket money on second-hand Penguin paperbacks (two pence at the time). With a wry smile, Brook remembered his selection process, "the spines all looked the same really, but the covers were different, so I'd pick them based on that. That's how I developed quite an eclectic reading habit – by judging a book by its cover!"
He blushed when he explained how he met his wife, Patricia Finegan, on the tube at Oxford Circus in London. The pair got talking amid the rush-hour crush, with Brook anxiously trying to conceal the fact that he'd been nose-deep in a book:
"I was really self-conscious and worried she'd think I was boring. Not only was I reading a book, but it was one about fucking cricket! Which was even worse!"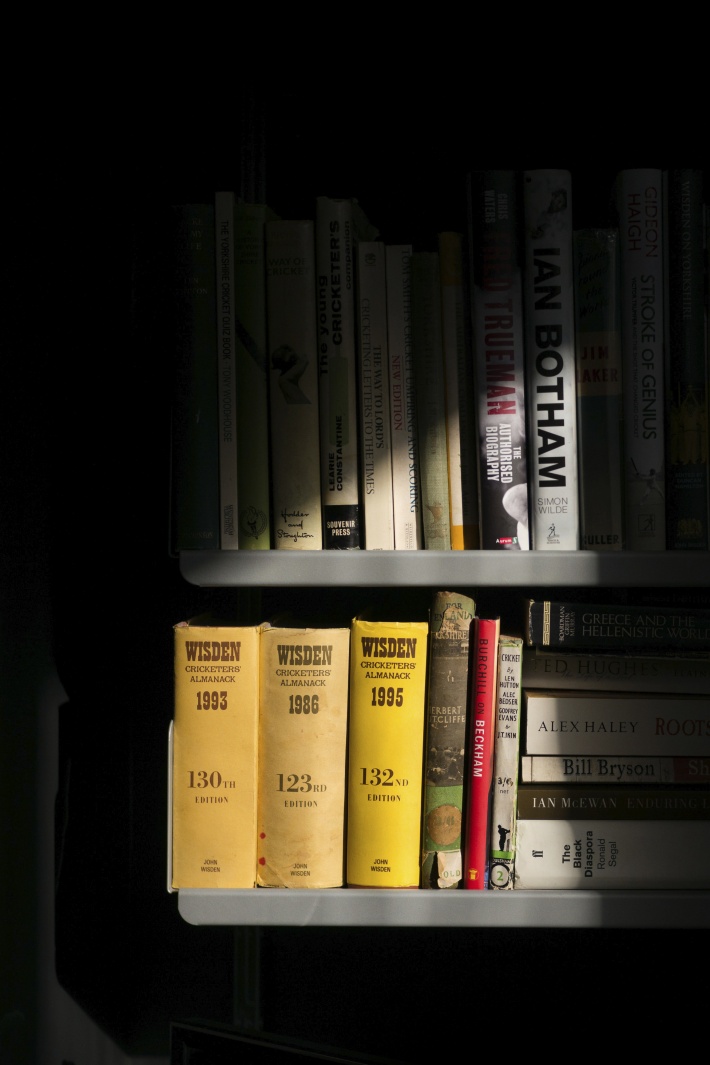 "Books have always been important to me, I love the physical nature of them, the smell, the touch, the feel. When I didn't have two kids and a mortgage I collected limited editions or signed books. Even using the word 'collection' makes it sound like something pretentious and grand. It's really not. My rarest ones – which makes me sound like a character from Lord of the Rings – aren't even on display. They're upstairs in the bedroom, stuffed in a cupboard. I only look at them a few times a year, but each time I do, they give me an enormous amount of satisfaction.
"I have all of these books and really they're like one huge family. The idea of losing one, or letting one go, is not something I feel comfortable about. My emotional connection with them goes much deeper."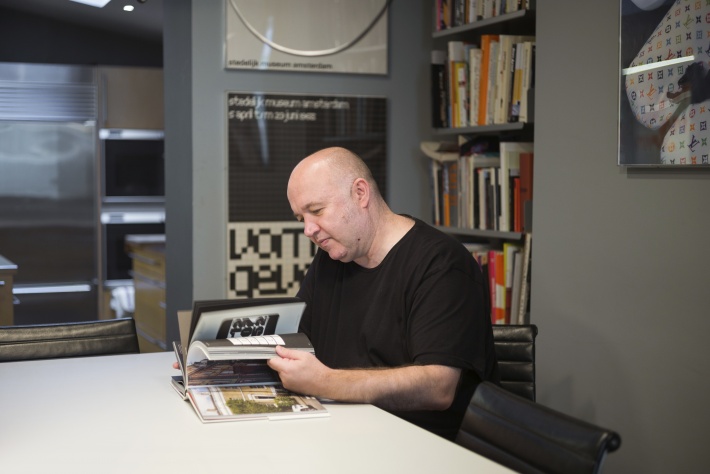 The couple decided to invest in furniture after years of spending money on cheaper items that became more costly. Frustrated by chairs that were uncomfortable and eventually collapsed, or work tables at the wrong height that caused back pain, they reconsidered their options.
Pointing to his Eames chair, Brook snubbed those who think good design is for show: "Yes, you get the people who'll come into our studio and say 'oooh, you're all designer-y', but we've wasted cash on shit furniture for too long – it was time to take the common-sense approach.
"Vitsœ and Eames aren't popular because they make things that look nice (although that helps), it's because they're well-designed and built to last. If I could spend less and get the same quality, I would! But you can't – the alternative isn't there, unfortunately.
"With some things, you get what you pay for. It's the same with us: our books are more expensive than our direct competition, and people still buy them. Why? Because they are better researched and better designed. We release a book when it's ready, not to fit in with the publishing fairs."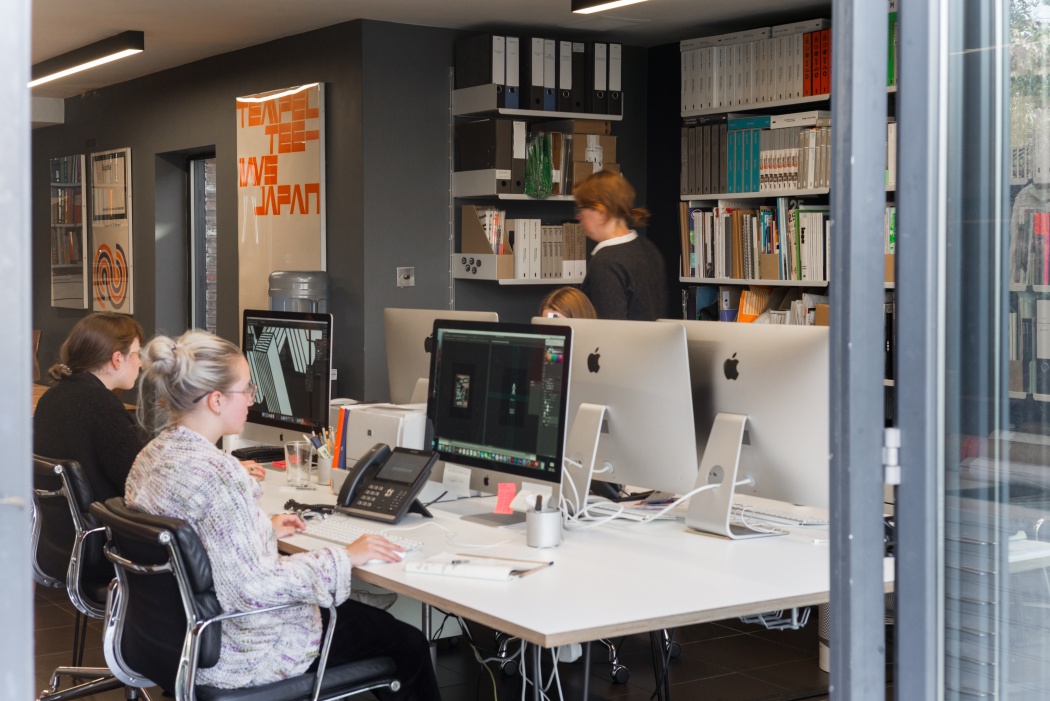 Brook and Finegan started their design agency Spin Studio in London 20 years ago and now work with clients across the world, both digitally and in print. In 2010, they established Unit Editions with Adrian Shaughnessy to produce books on subjects in design that are either neglected or ignored by mainstream publishers. They've moved their office (and shelves) eight times during the life of Spin, with the latest spot being a purpose-built studio at the bottom of their south-west London garden.
For Brook, there's no debate on print versus digital. He sees the value in each medium. "Pixels are lightweight, they're ideal for functional things like dictionaries, or learning tools," he explained. "Let's just imagine that all of the things you've fact-checked, or referenced online were pieces of print. If everything you'd ever looked at was suddenly physical, that wouldn't be a better world, would it?
"On the other hand, books are fantastic pieces of technology: they'll never run out of battery; if you drop them, they won't smash; and they look good and smell nice. But if you're going to cut down a tree, you'd better make something beautiful out of it. 80% of what you see at book fairs should have just been pixels."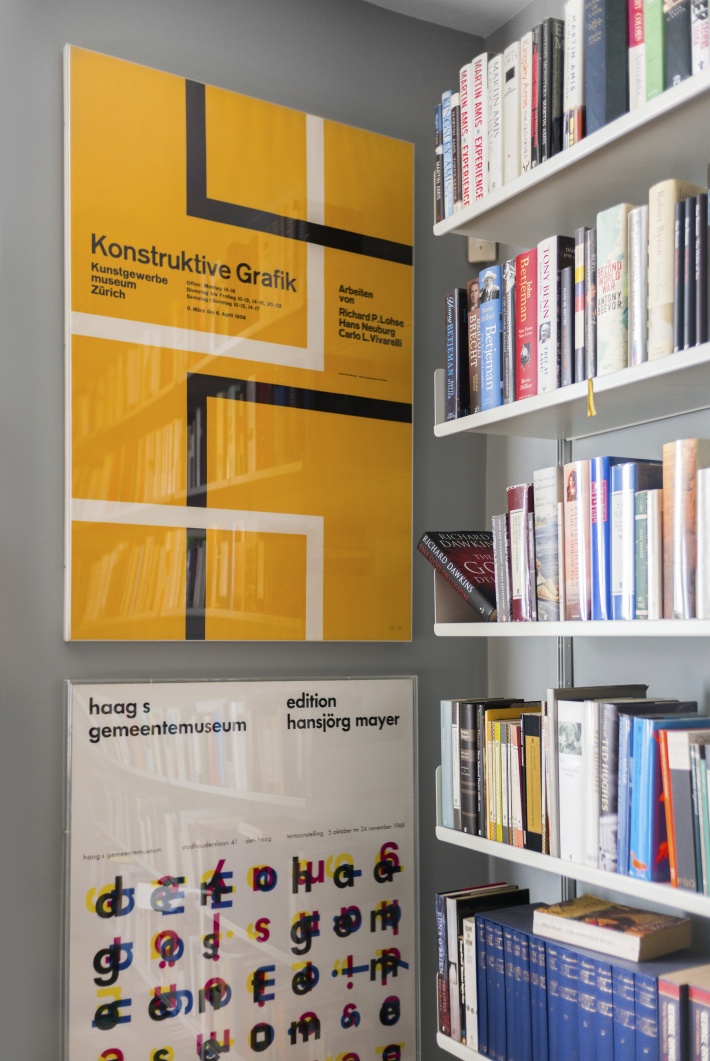 Gazing up at his library, Brook concluded that there are only two reasons to keep a book, "one is because you haven't read it yet, and the other is because you've read it and feel something for it, and want to keep it to refer to later. With all the design or art books…they're not there to inspire; they're there to explain.
"All those years of collecting books means I can take one down and say, 'well, it's kinda like this, and it folds like that.' Being useful in that way also makes something precious, makes you want to treasure it. That book has earned the right to be around you, it's earned the right to not be in the bin; it's earned the right to be saved, to be sat there on your shelf."