A track and a pin
Two bay widths
An intelligent human being
An experienced member of the Vitsœ planning team will help you plan the best configuration of bay widths to fit your wall and give advice regarding your wall and the loading of your shelving system.
Three interchangeable structures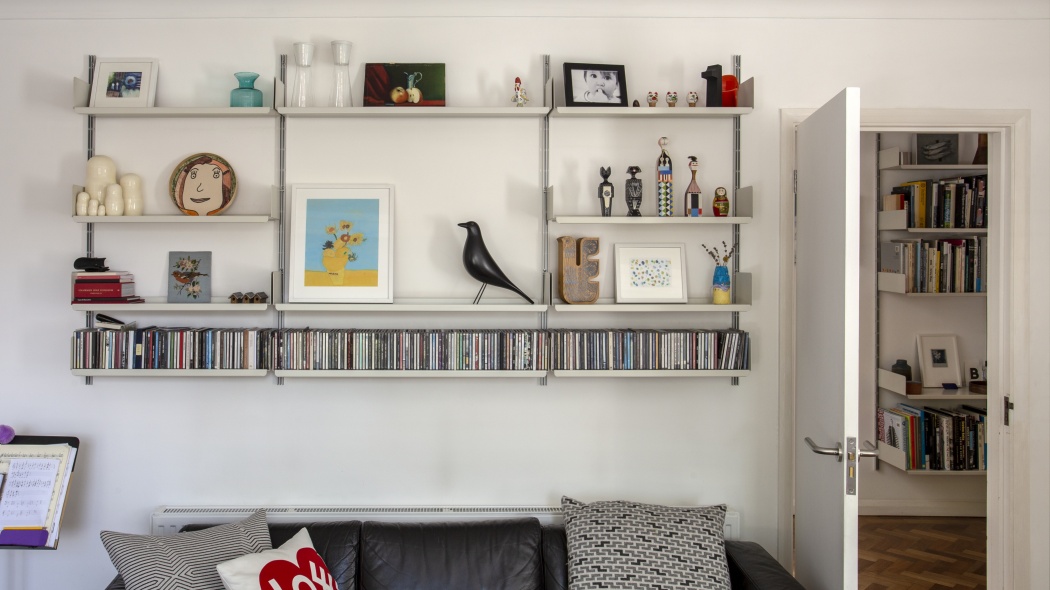 Wall mounted
Simple, strong and good value – the E-Track is attached directly to your wall. Whether your wall is plasterboard or solid, we supply the correct fixings for you.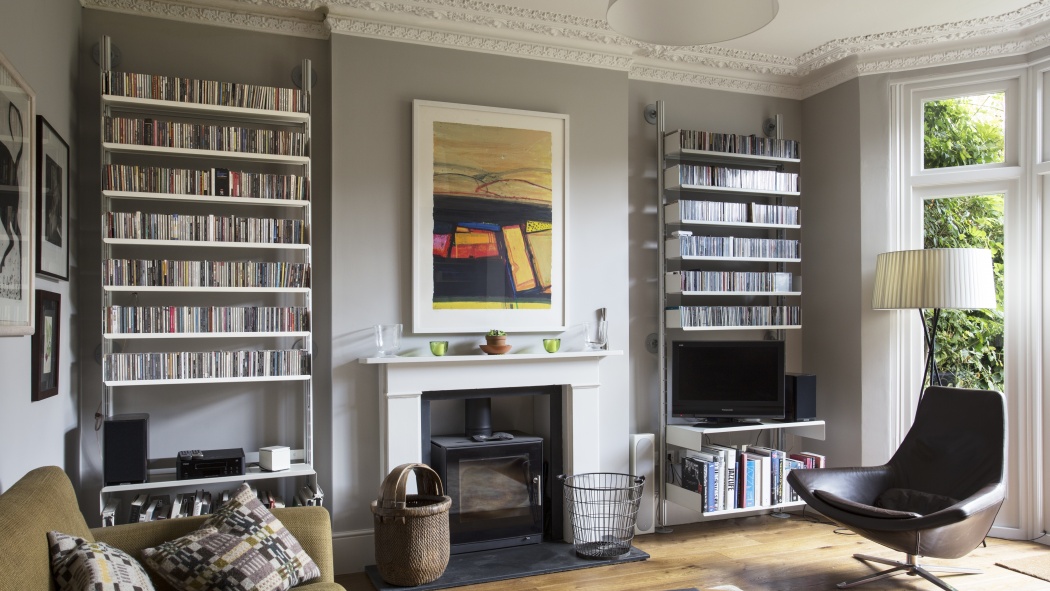 Semi-wall mounted
Attaching the E-Track to the X-Post allows obstructed or uneven walls to be used via an adjustable-depth wall bracket.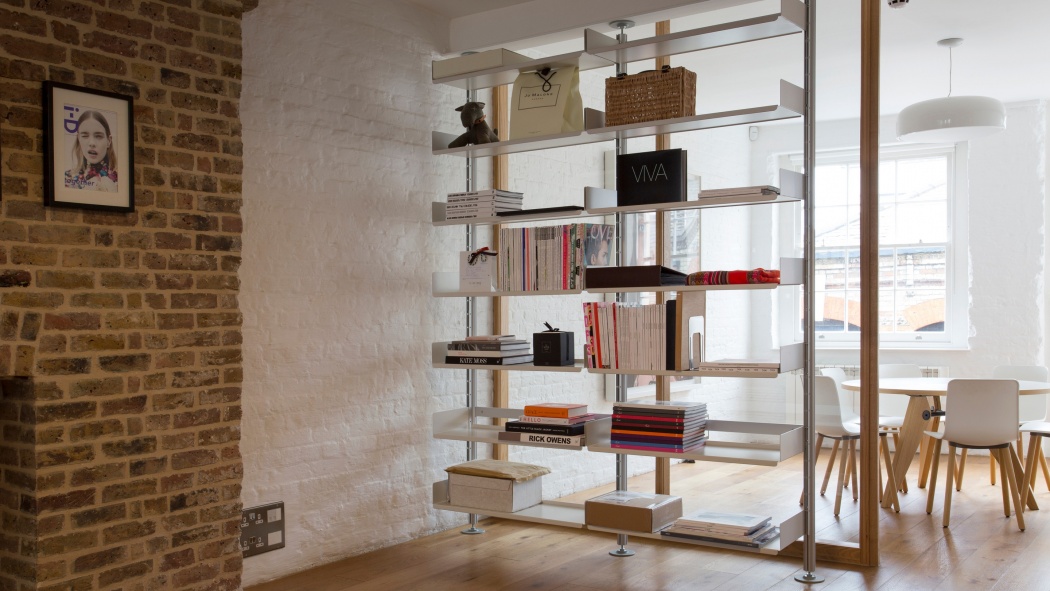 Compressed
Walls not required. The X-Post can also be compressed between suitable floors and ceilings.
Components and prices
E-Track
Made from anodised aluminium, E-Tracks come in several standard sizes.
Height (cm)
GBP inc VAT
For a single shelf only. The shelf is level with top and bottom of the E-Track. Light loading only, please.
A cabinet is level with top and bottom of the E-Track. Creates the appearance of a floating cabinet.
X-Post
The aluminium X-Post allows E-Tracks to be supported away from the wall. The X-Post is always cut to length for you.
Height (cm)
GBP inc VAT
Help with measuring
Contact your planner for advice on selecting the correct length of X-Post for your space. You will need to measure your ceiling height accurately, please.