Embracing imperfection
Painter Erik Schmidt accepts the marks of time in his Berlin apartment.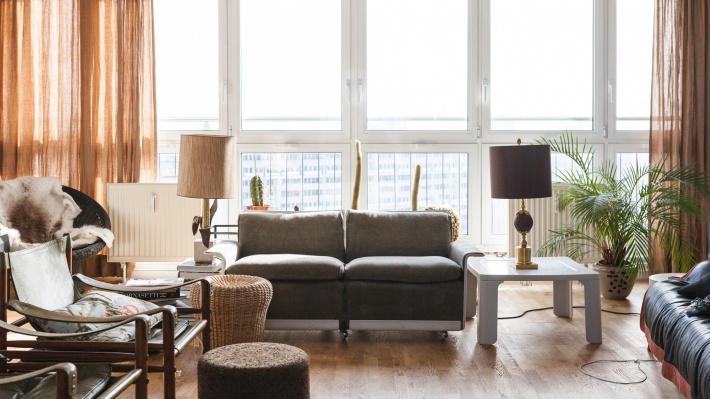 "Here, I live in the sky," said Erik Schmidt, a painter who has lived in the same Berlin apartment for 19 years. His split-level home on the top floor of a German Democratic Republic tower block was designed as an artist's residence in 1970, with living quarters downstairs and a studio space above.
Floor-to-ceiling windows provide panoramic views of the city and flood the rooms with light throughout the day. Upholstery and book spines have faded from years of sitting in the sun – an inevitability embraced by Erik, who explained that he wanted to kick back against the contemporary desire for polished minimalism and create "a comfortable, cosy place to live."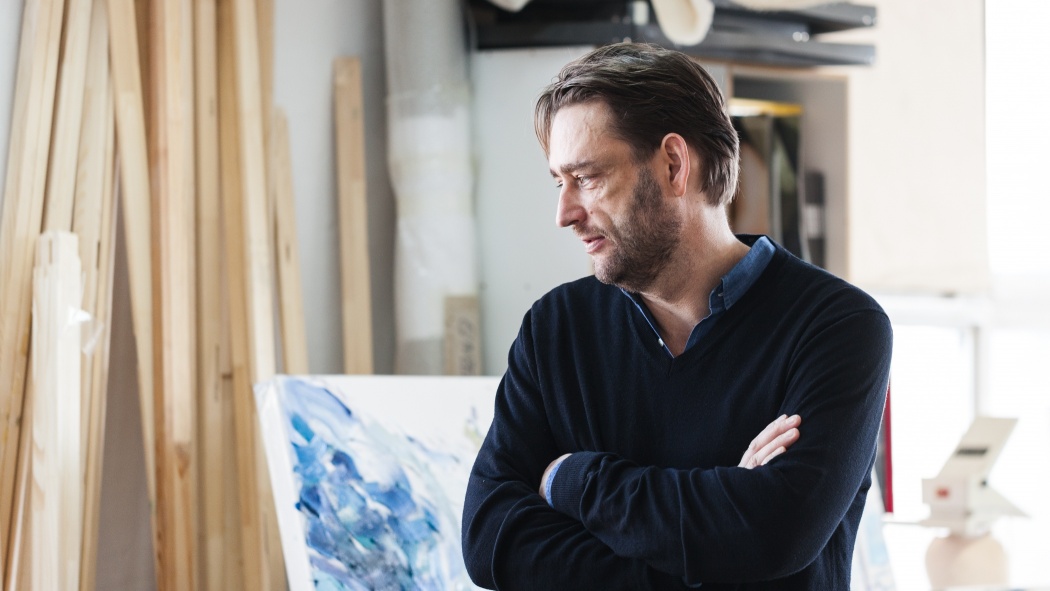 "As soon as I took over the place I started to change things; I adapted it to suit my new life. The studio became the lounge and I set about buying furniture from flea markets and finding things on the street. The 620 chairs by Vitsœ were bought second-hand 12 years ago and still have the original fabric covers. I love the freedom of being able to take things apart and rebuild them to see how they are made – the freedom of being able to always refresh your life and change it around."
Growing up in Germany, Erik's family home was furnished with antiques, "most of which were dark, heavy and hard to move," he told us. "Once a piece was positioned, it tended to stay in one place forever, but even as a child I found the idea of not being able to move things around every now and again very strange.
"Living so many floors up, I don't like the idea of a 3-metre-long sofa – the stress of getting it up here or moving it around is something I don't need. This is one of the main reasons for having Vitsœ."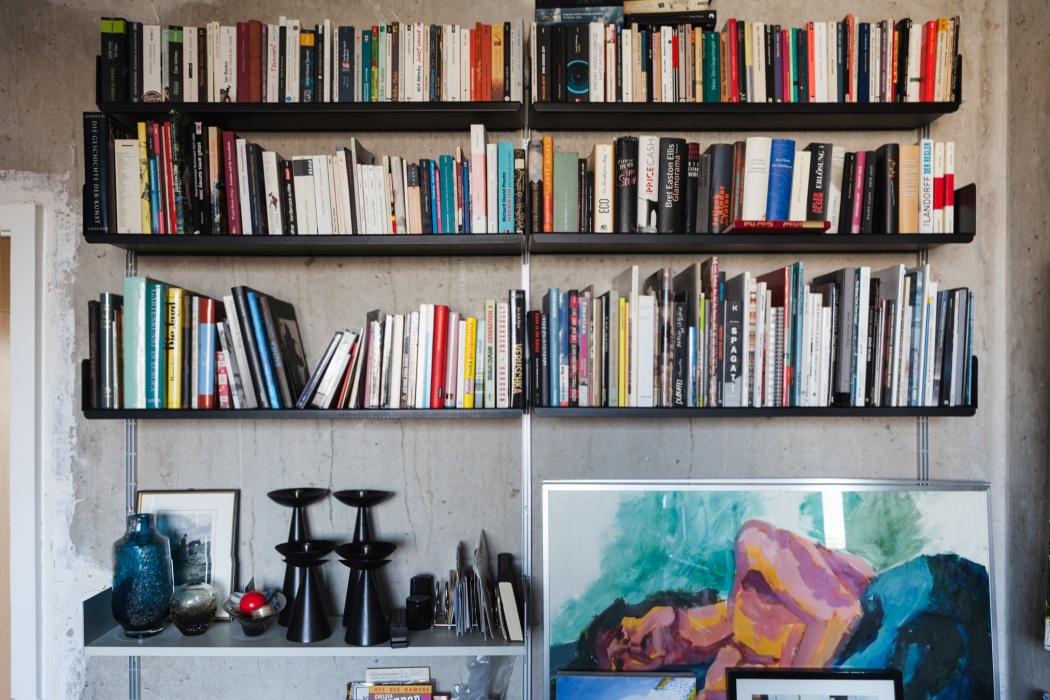 Spots of paint are still visible behind the shelving on the concrete walls of Erik's living space – a hangover from the days when the apartment was shared with a friend and the studio was in daily use.
"When I buy things, I want to keep them forever; and I know for a lot of people Vitsœ is about taking control, but I see it differently. With the shelving…it's like a painting…it's not fixed. My objects are the shapes and colours that I can move around.
"I like the idea of a reliable system of things that I can change whenever I want. I hate the feeling of 'finished' - it's a horrible moment."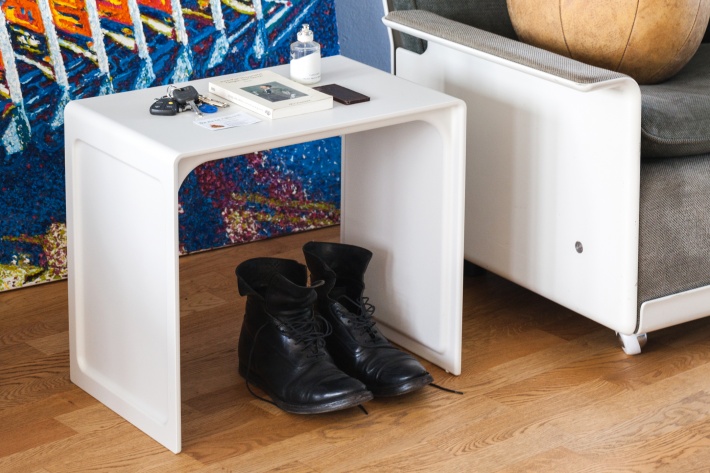 Erik's liberal approach to interior design creates warmth and texture, with most of his furniture bearing the scars of daily use, which according to Erik "only add to their charm. A lot of my things have scratches and slight damage, but to me they are not 'broken', they are just 'used'. Things get old. That's life."