Softening the edges
The 620 Chair Programme has a new linen coat. We asked the writer and curator Jane Audas to take a seat.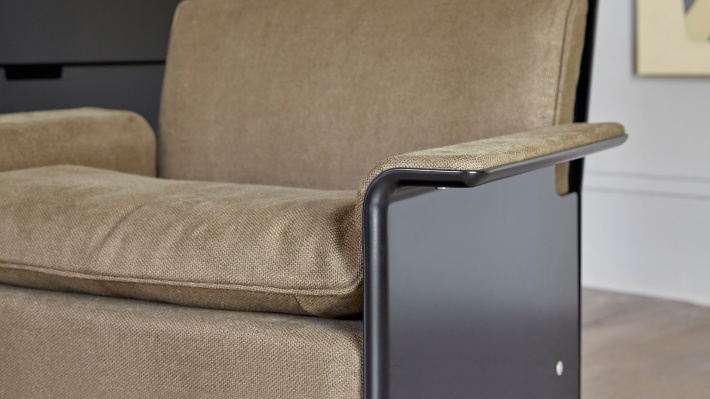 Words: Jane Audas
Photography: Dean Hearne
It is not really the style at Vitsœ to blow trumpets and line the streets of Leamington Spa waving flags when they have a new product coming out. This is because design is an iterative process at Vitsœ. If something needs changing to improve performance, they think very hard about it, design even harder, and then make the change. Job done.
But sometimes it is OK to toot a horn (not as obstreperous as a trumpet) and share the thinking and process of product development, particularly when it represents more of a shift change to the product line. After all, it is a rare and lesser spotted thing – new Vitsœ. Well, may I cordially announce (ta da!) that the beloved 620 chair has a new coat. A softer, linen coat, in a palette of carefully chosen colours, to sit alongside the more usual leather jacket the 620 has worn since 1962.
The leather upholstery remains an option, of course. But over the years, because Vitsœ deal directly with customers, they've often been asked for another upholstery option for the 620; something that wasn't leather. They chose linen, the reasons for which will be unpacked a little further on. A linen-covered 620 is unapologetically a softening of presentation for this chair, it's more domestic, has a gentler feel. It is perfectly understandable that not everyone wants to buy, or sit in, leather chairs, for their own reasons – ethical, aesthetic or otherwise.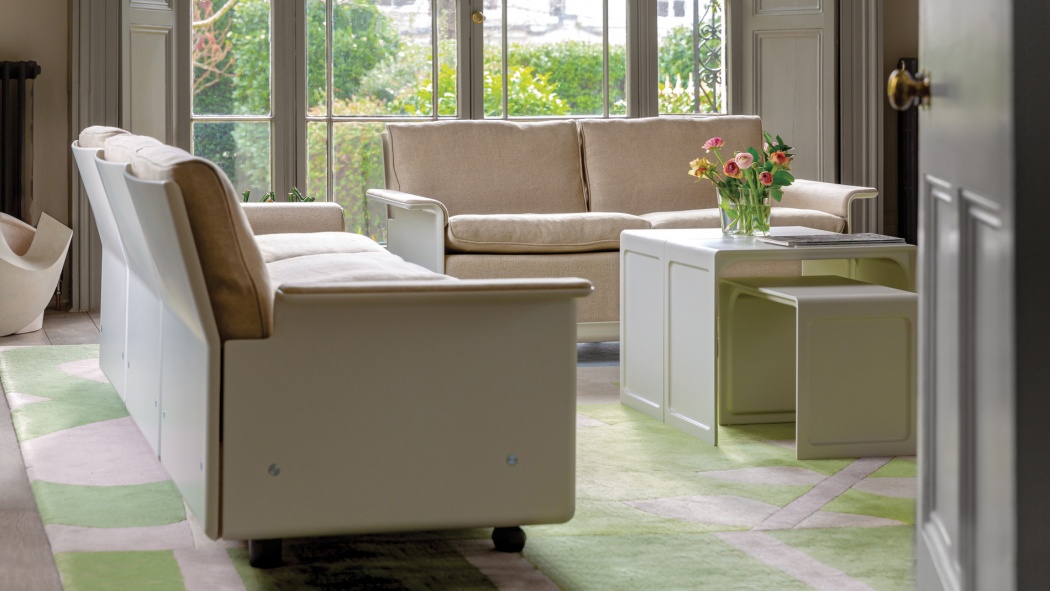 They have spent rather a long time getting to this point of launch, as is the way at Vitsœ. From the beginning Niels Vitsœ practiced his right to re-engineer the 620 chair, always ensuring the design remained backwards compatible. The covers for the 620 have always been replaceable (by customers, at home) although happily that need doesn't often transpire. For customers who already have a leather-covered 620 or two (bought 4 or 40 years ago) you can swap them out for linen, no problem.
For such a long-lived chair, linen is an appropriate fabric. Leather lasts and so does linen. One of our oldest textiles, linen has been a fabric of significance for many centuries. It was woven for wearing – and many other things – by the Egyptians in the BC years, their pleated garments played to the crease of thin, cool linen. It remained a ubiquitous fabric until being gradually superseded (throughout the 19th century) by cotton, the production of which was easier to mechanise.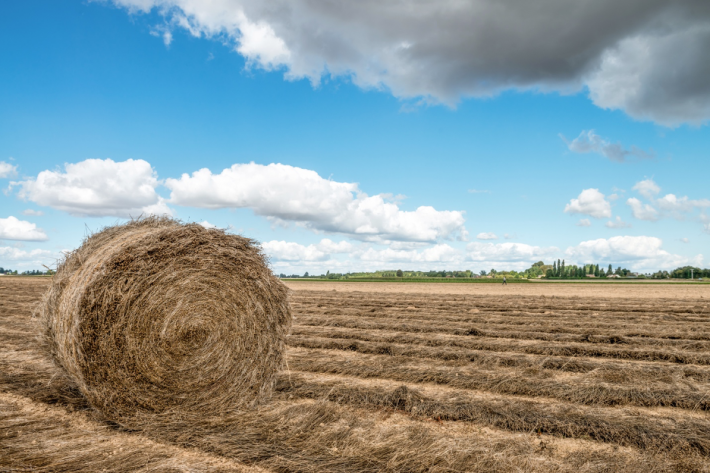 Linen is made from the cellulose fibers that grow inside of the stalks of the flax plant, or Linum usitatissimum. There are (almost) perfect places to grow linen and France, Belgium and the Netherlands are amongst them, growing over 75% of the world's linen flax between them. Linen responds well to the particular balance of sun and rain in Western Europe. Sewn and grown tightly packed, the best flax grows tall, with as few branches as possible. This yields the long fibres that make linen such a strong and durable fabric, one that stands up to wear, washing and weathering.
Vitsœ were very certain that the new 620 fabric choice would be as ecologically sound as possible. As far as sustainability goes, flax scores well. Whilst growing, flax absorbs CO2, needs minimal watering and little or no pesticides. But, just to note, the 620 linen is not quite 100% organic because herbicides are used to grow the flax. But the linen manufacturing process, which itself is chemical free, is a zero waste operation and 620 linen is produced under Cradle to Cradle Certified™ conditions.
The parts of the flax plant not used for linen are all diverted into other uses, including paper making, insulation material, animal bedding and chipboard. Finally, Vitsœ's linen is woven in carbon-neutral mills. The finished linen has other qualities that made it the fabric of choice: it is thermoregulating (cool in the summer and warm in the winter) and hypoallergenic. It wears extremely well: under the Martindale test for durability, 620 linen has withstood at least 30,000 rubs, making it suitable for public transport – should your living room be a busy one. And, just as importantly, the linen feels lovely to touch.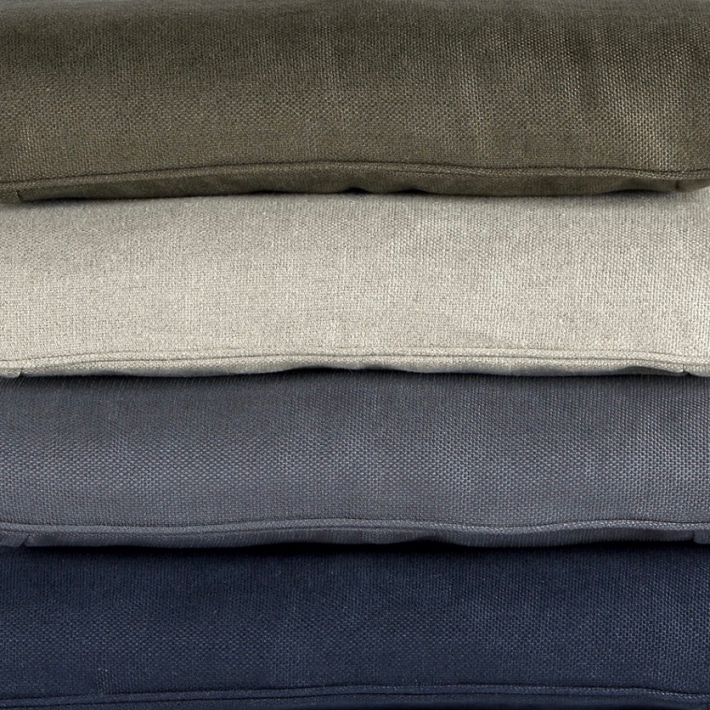 And the colours? As you may know, there is an invisible sign above the door at Vitsœ 'no fashionable colours here'. The 620 linen upholstery is launching in a limited range of very hard-won colours: grey, marine, loden and flax (undyed). To get them right, colour samples were sent to Vitsœ's global planning team for a bit of on-the-spot market research with customers. Unsurprisingly, grey and flax were popular early front-runners. But all four shades are what you might call recessive colours; they play gently with the eye and play nicely with other colours.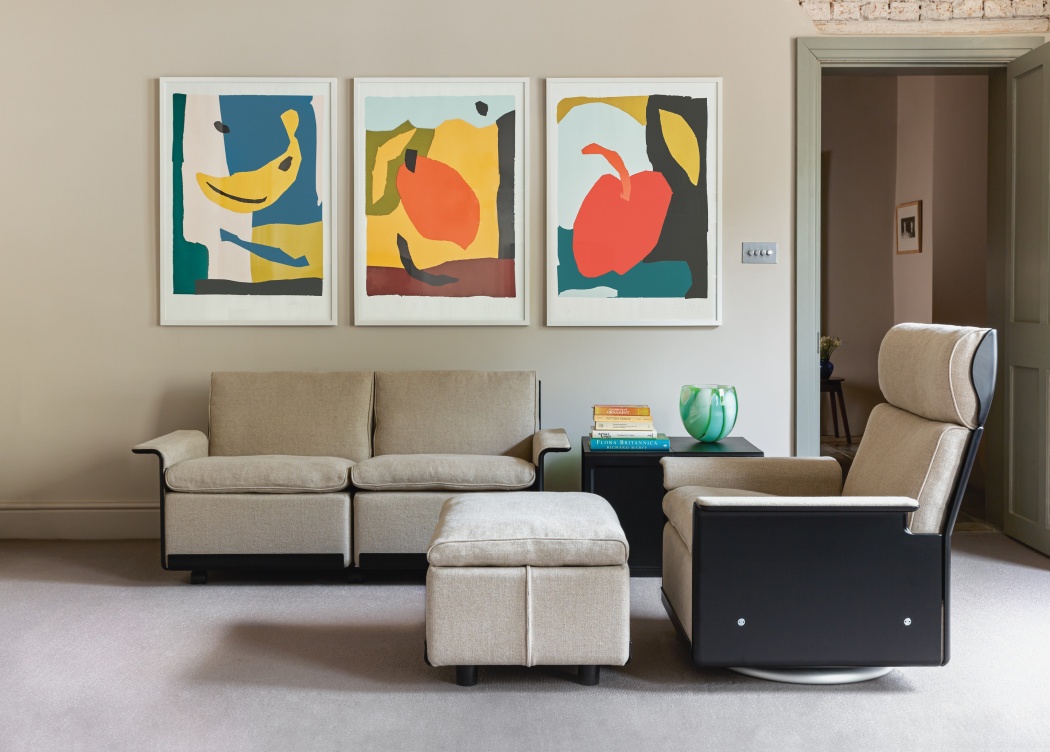 Aesthetically 620 chairs, whether joined or solo, have always had a quiet presence within a room. They have a small footprint and less of the 'look at me' swagger of other 'designer' chairs (I think you know the ones I mean). In terms of comfort, 620s punch above their weight; they are complex on the inside, and simple on the outside, giving deceptively good support and lounge-factor. In terms of design, 620s are quietly clever and cleverly adaptable. Vitsœ never knowingly rests on its (design) laurels.