Start small
Start by buying only what you feel comfortable to buy. Whether you need to add a shelf in 20 years' time, or to double your system next year, we will be here for you. Just order less now.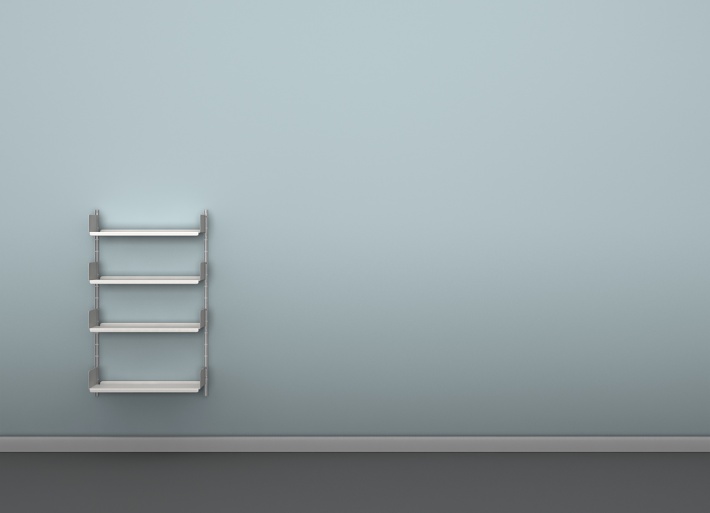 GBP 326.00
Start small
Four 22cm-deep shelves provide ample space for paperbacks and magazines in your carefully-curated library.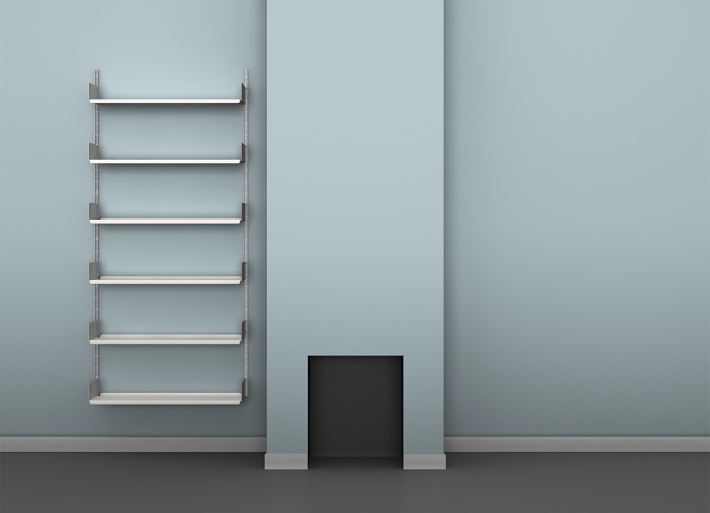 GBP 568.00
A larger bay
An alcove presents a natural area for storage. You could add shelves one alcove at a time.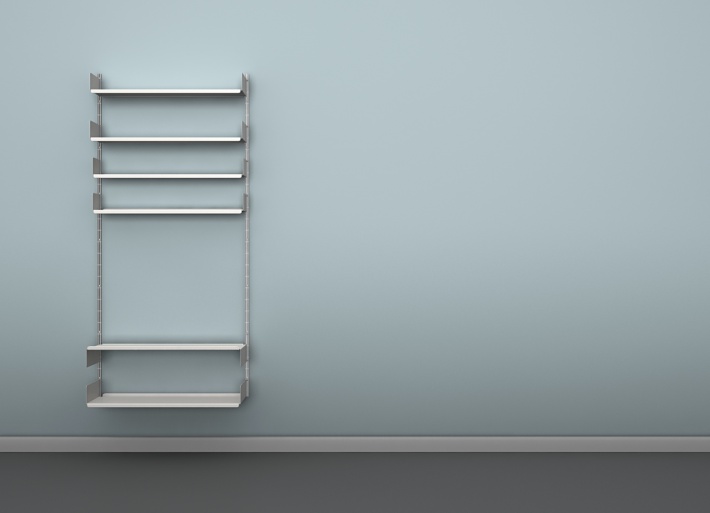 GBP 568.00
Audiovisual storage
Here the same components as in the previous alcove are rearranged. Place a television, record player or more on an upturned shelf; DVDs, CDs and books may be stored above.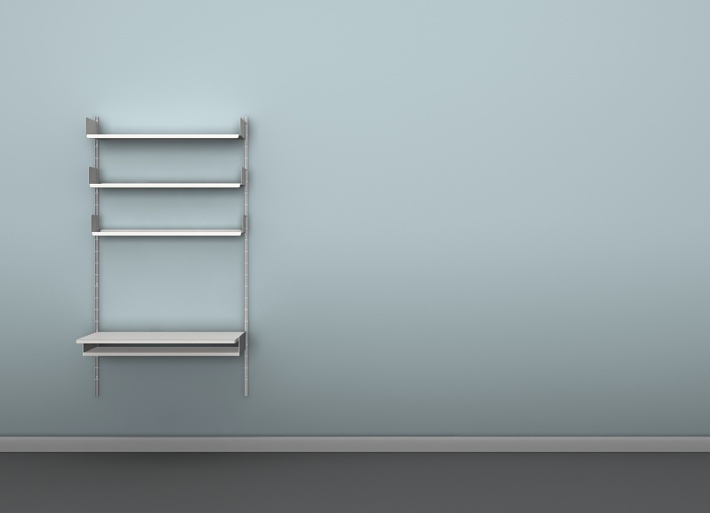 GBP 687.00
A modest workspace
A simple and effective wall-mounted workspace that will not impose on your room. The components may be lowered for children or raised for a standing desk.