Vitsœ at Dover Street Market
Catch it if you can before 22 January.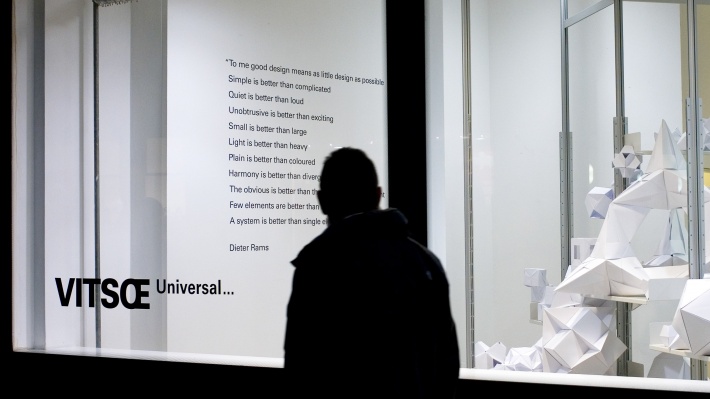 Rei Kawakubo opened her "wildly innovative" Dover Street Market in 2004 and said:
"I want to create a kind of market where various creators from various fields gather together and encounter each other in an ongoing atmosphere of beautiful chaos: the mixing up and coming together of different kindred souls who all share a strong personal vision."
Unsurprisingly we were truly honoured when DSM asked us to look after its prized window for the month of January. We have attempted to elucidate the concept of system-thinking by constructing a series of universal origami blocks which have been arranged in a multiplicity of forms on a universal shelving system.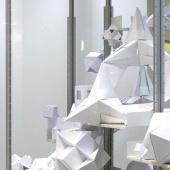 We left the description to
Dieter Rams:
To me good design means as little design as possible

Simple is better than complicated

Quiet is better than loud

Unobtrusive is better than exciting 
 Small is better than large

Light is better than heavy

Plain is better than coloured

Harmony is better than divergency 
 Being well balanced is better than being exalted

Continuity is better than change

Sparse is better than profuse

Neutral is better than aggressive 
 The obvious is better than that which must be sought

Few elements are better than many

A system is better than single elements
Catch it if you can before 22 January when we will deconstruct the universal blocks for reuse elsewhere.
Dover Street Market
17-18 Dover Street
London W1S 4LT