Start with an armchair…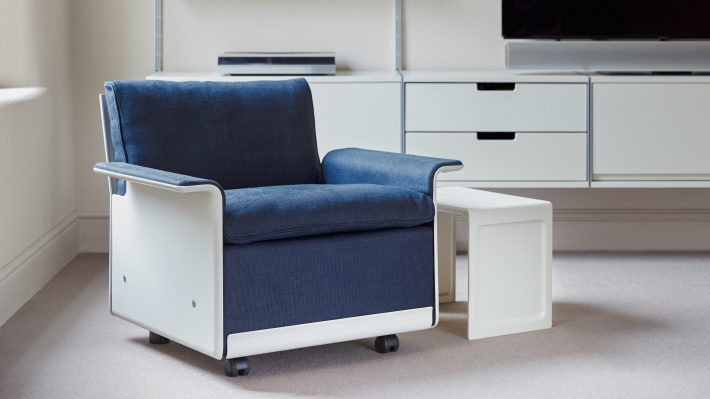 …and take a seat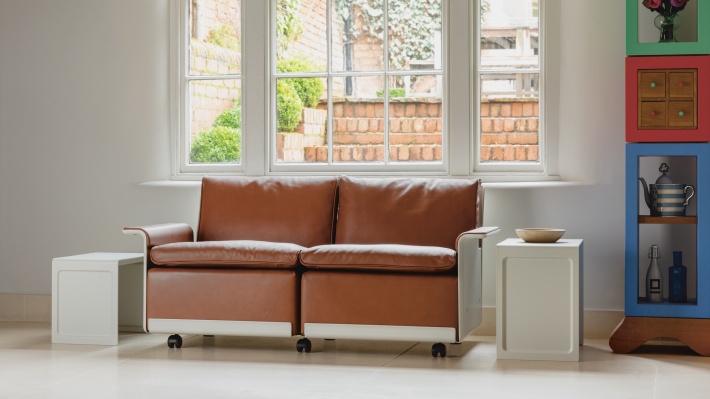 Dieter Rams designed the 620 Chair Programme as a modular kit of parts. Separate chairs can become a sofa; a low back can be changed for a high back; and a swivel base can replace castors and feet.
Rams speaks of "wanting to achieve the comfort of a classic armchair while remaining visually light".
Low or high back?
Your modular armchairs and sofas are available with interchangeable low or high backs. The choice is yours.
View gallery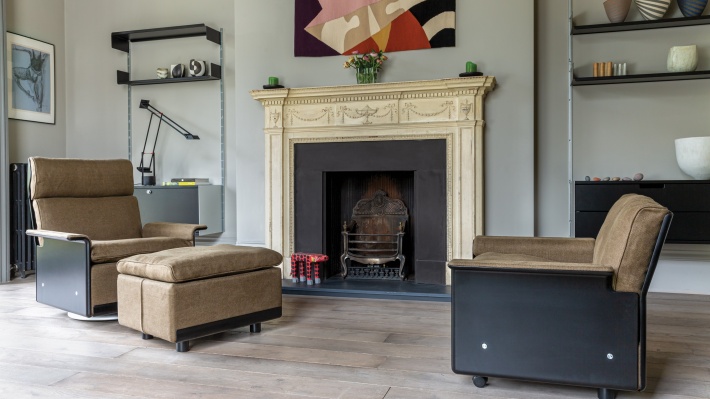 Linen or leather?
Whether you choose the robust softness of linen or the durable patina of leather, the true delight of the 620 comes when you take a seat.
Both are natural materials, one being the woven product of zero-waste agriculture, the other being an ancient example of the use of a by-product. They are available in a limited colour palette to ensure certainty of future supply.
All upholstery can be swapped or replaced without needing to return chairs to Vitsœ. Our reupholstery service ensures longevity … and peace of mind.
Learn more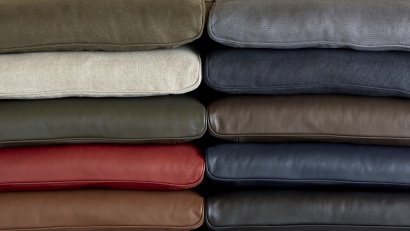 Swivel, or feet and castors?
The reassuring swoosh of the swivel base is a delight to experience. It will make you smile – while allowing your conversation to flow from chair to chair.
With feet and castors the 620 chairs can be easily relocated: castors at the front, and feet (for hard or soft floors) at the back. Just lift the back to move. Simple.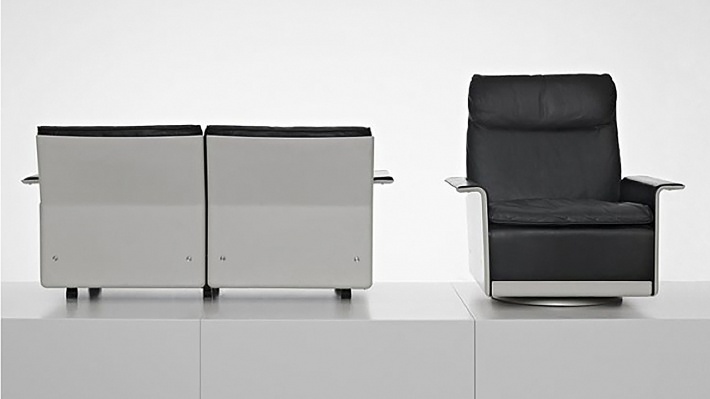 Add a footstool
Made with the same coil-sprung interior as the chair, the footstool adds to the comfort – either for feet or unexpected visitors.
Choose your footstool
Your kit of parts
Our customers tell us there is a certain quiet joy to assembling their chair. Hopefully you will share this while becoming aware of how simply your chair can be adapted and added to over the years. All achieved using one simple tool.
Materials, dimensions and assembly
Built to last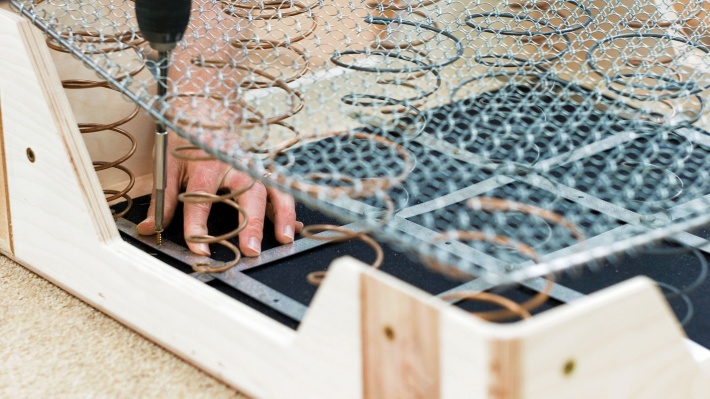 Your 620 is a comfortable, modern chair, built to last a lifetime and more. The highest-quality materials – many hidden from view – are used throughout to achieve a degree of satisfaction that often surprises the first-time sitter.
Discover the story of 620
What our customers say
"How delighted we are with the glorious Dieter Rams chair. Now that I have 'parked' myself in it for the last couple of days, I can write you with genuine experience that the chair is as comfortable as it is beautiful."
Why 620?
The signs are all around us. Nature is showing its contempt for our disrespectful, disposable way of life. Increasingly we have a responsibility to buy fewer items of better quality – and to make them last longer. Ideally we should buy them directly from the makers, where we are sure of the provenance – and the value-for-money. The 620 chair represents the pinnacle of Vitsœ's six-decade determination to make, sell and support its products for the benefit of customers, suppliers, employees … and the planet on which we all live.
Our ethos
Explore the options
Take our 620 configuration tool for a spin and design your own chair, sofa or footstool.